project goals:
Branding and building a portal that covers the Israeli music industry.
Planning, designing, developing and building a response web site – the Playlist music portal. The portal, which was specially designed and planned, is integrated into management systems, such as Wordpress. We planned, developed and specifically built the add-ons and additional features for the Playlist music portal so they would seamlessly operate on the management system's infrastructure.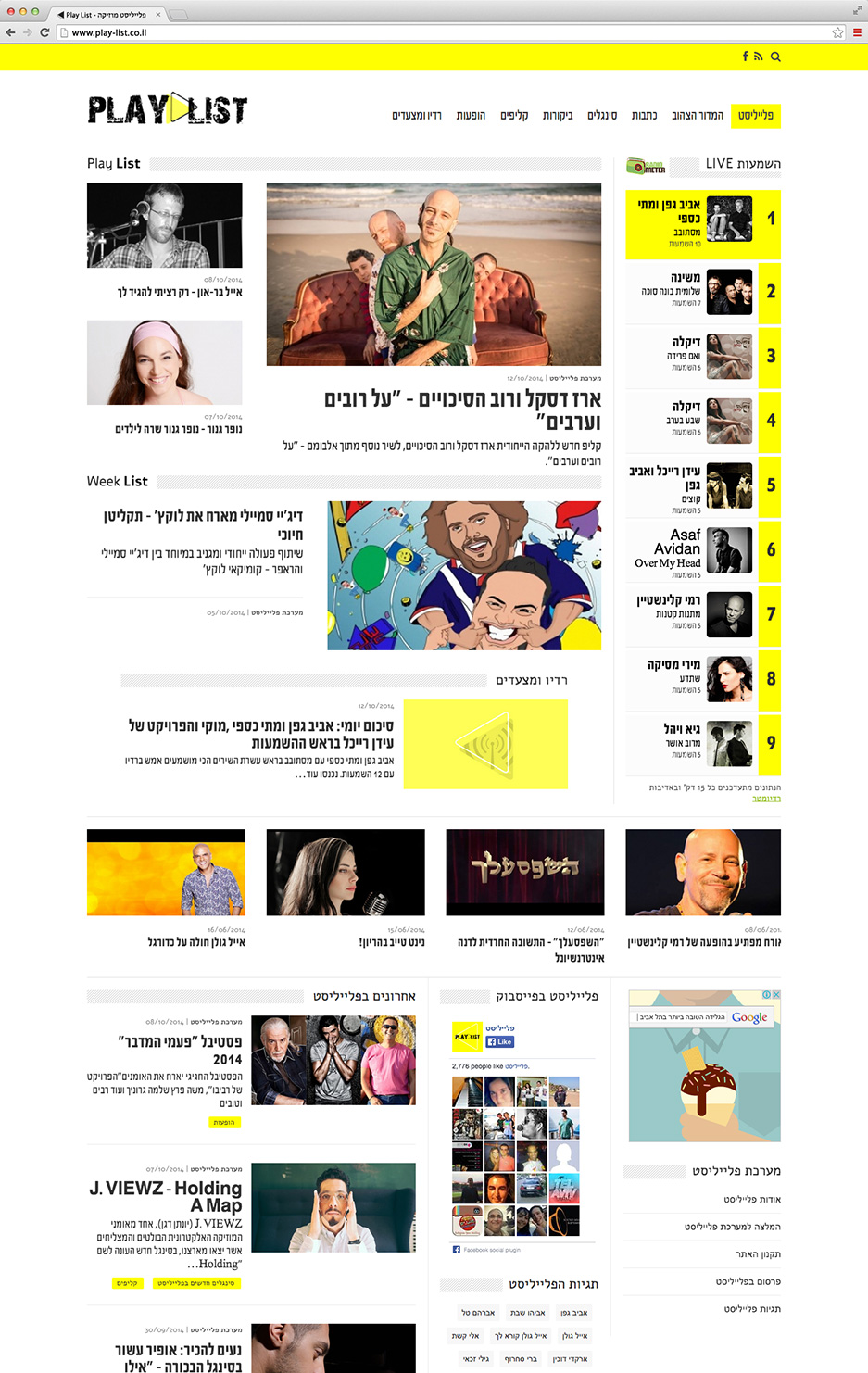 Design and development of a responsive website
Playlist is a music portal with ongoing updates about the world of Israeli music, personal articles on artists, as well as exclusive singles before they are released to radio. The site also displays the songs heard most on radio that day in real time, as well as daily and biweekly countdowns.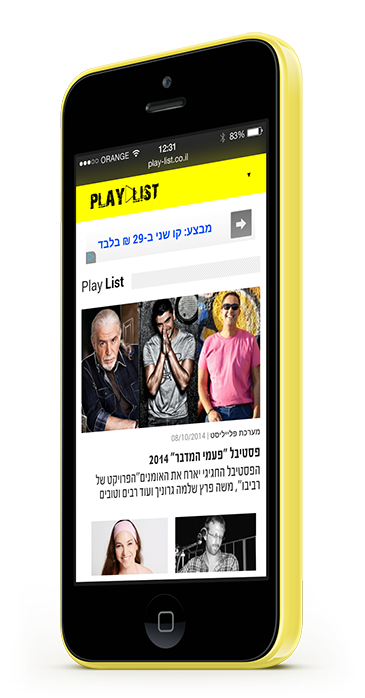 The site's visual image on mobile, planning and full adaption to all screen sizes
The carefully detailed branding process we carried out before starting to plan the site included selection of the color scheme, logo design, and site differentiation.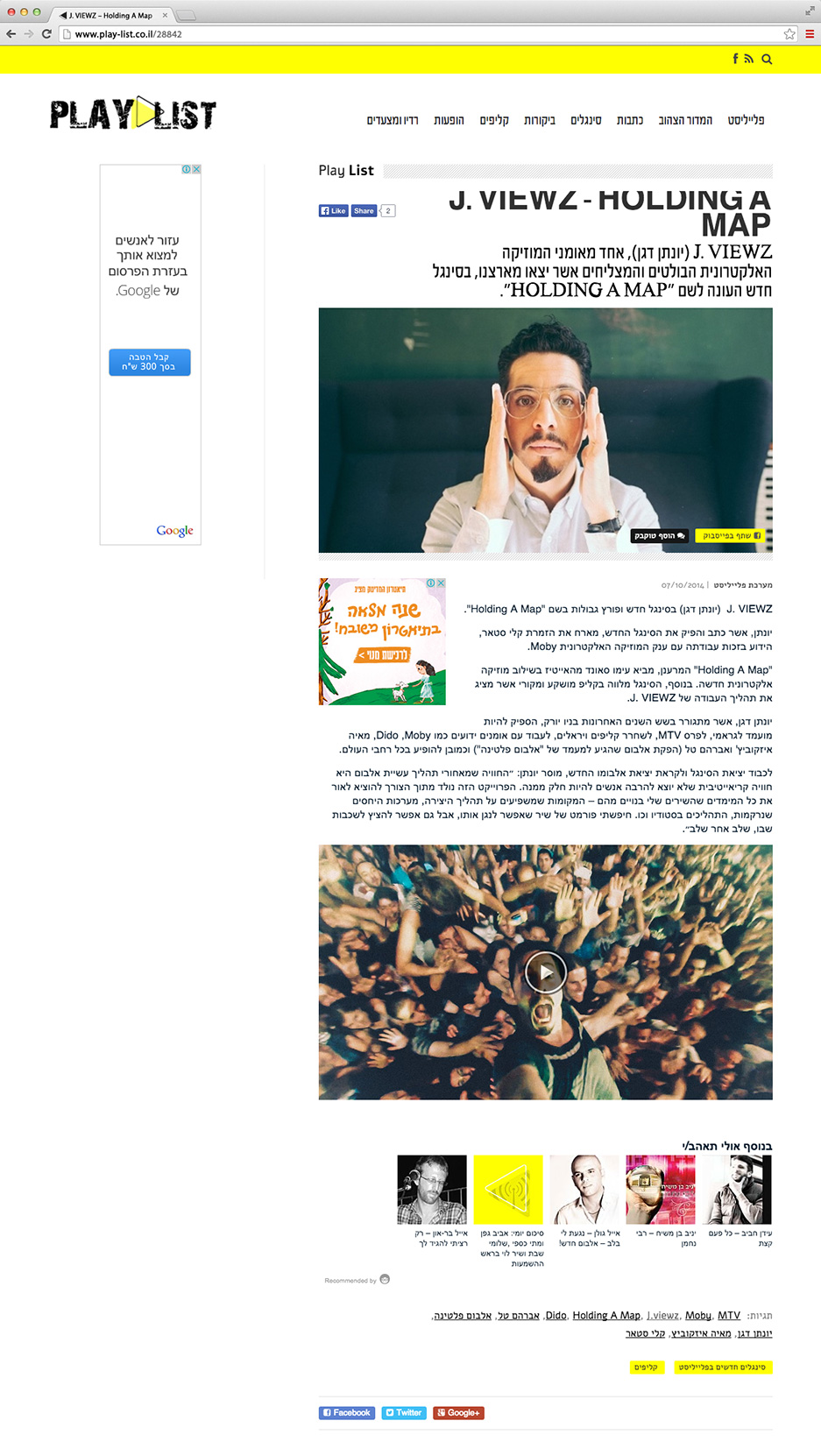 An internal item page is designed to change according to screen size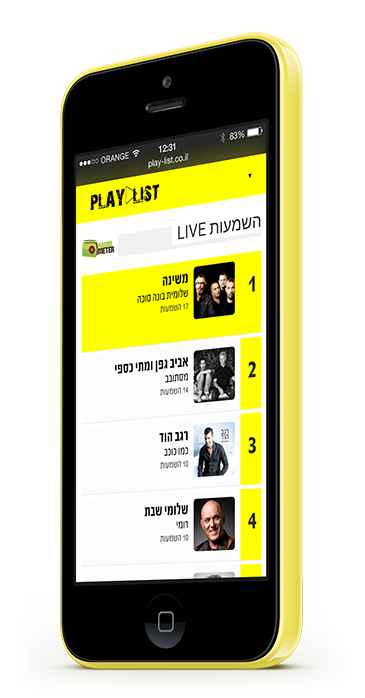 Live daily play countdown: Most plays on theradio in real time
The site is built while paying strict attention to optimized standard code and modifying the site to search engines using the most advanced methods and technologies. The site interfaces with Google news updates and integrates sitemaps and RSS that adapt themselves to various search engines.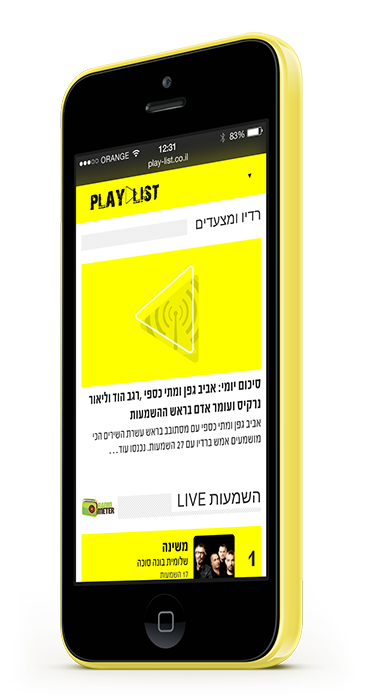 The Playlist music portal is one of the ten Israeli music sites selected by Google whose content appears under "news" when using the search engine.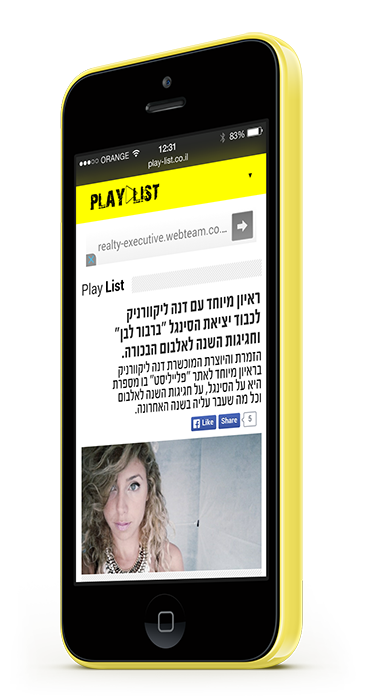 Branding and building a music portal