project goals:
Displaying the activity of Coop Israel, conveying the brand's values, history of the cooperative, and creating a digital platform for the chain's community of customers.
Coop Israel is the largest consumer cooperative in Israel, and the third largest neighborhood marketing chain in Israel, with over 160 branches. The web site was designed and developed by us in the spirit of the brand's concept and according to global values of "coop" in the world.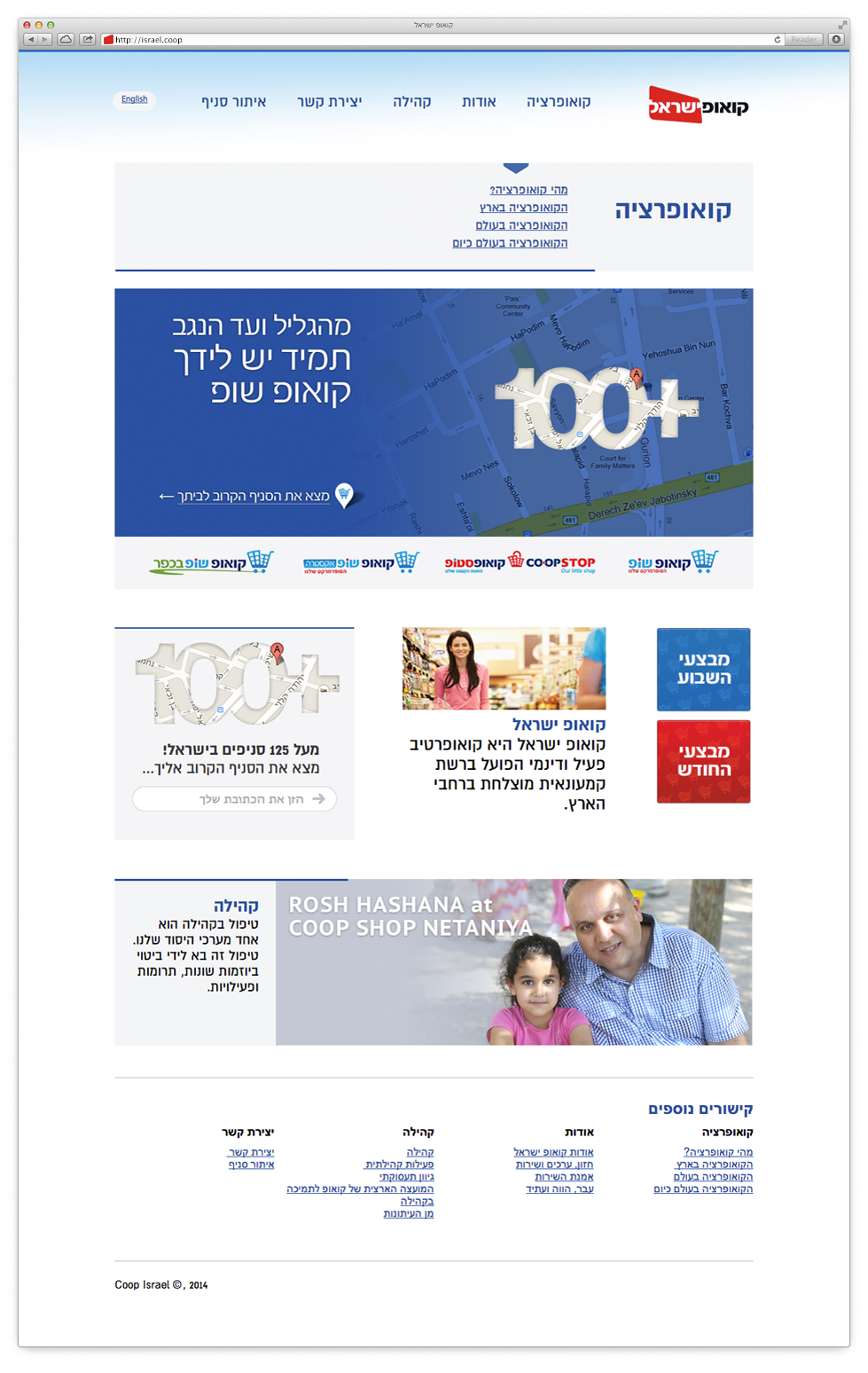 Building the Web Site for the Coop Israel Chain
Coop Israel incorporates about 10,000 active members, operates and employs hundreds of workers, who man supermarkets around Israel, which are visited by hundreds of thousands of Israelis every month.
The site contains information about prices, bonuses and sales at the chain's branches, opening hours and locations for all the chain's branches, searching for branches nearest to the user's location, etc. Alongside this there is also broad and interesting information about the history of the cooperative, which was founded in Jerusalem more than 70 years ago, the history of cooperatives in Israel, and the stages of its formation from then to now.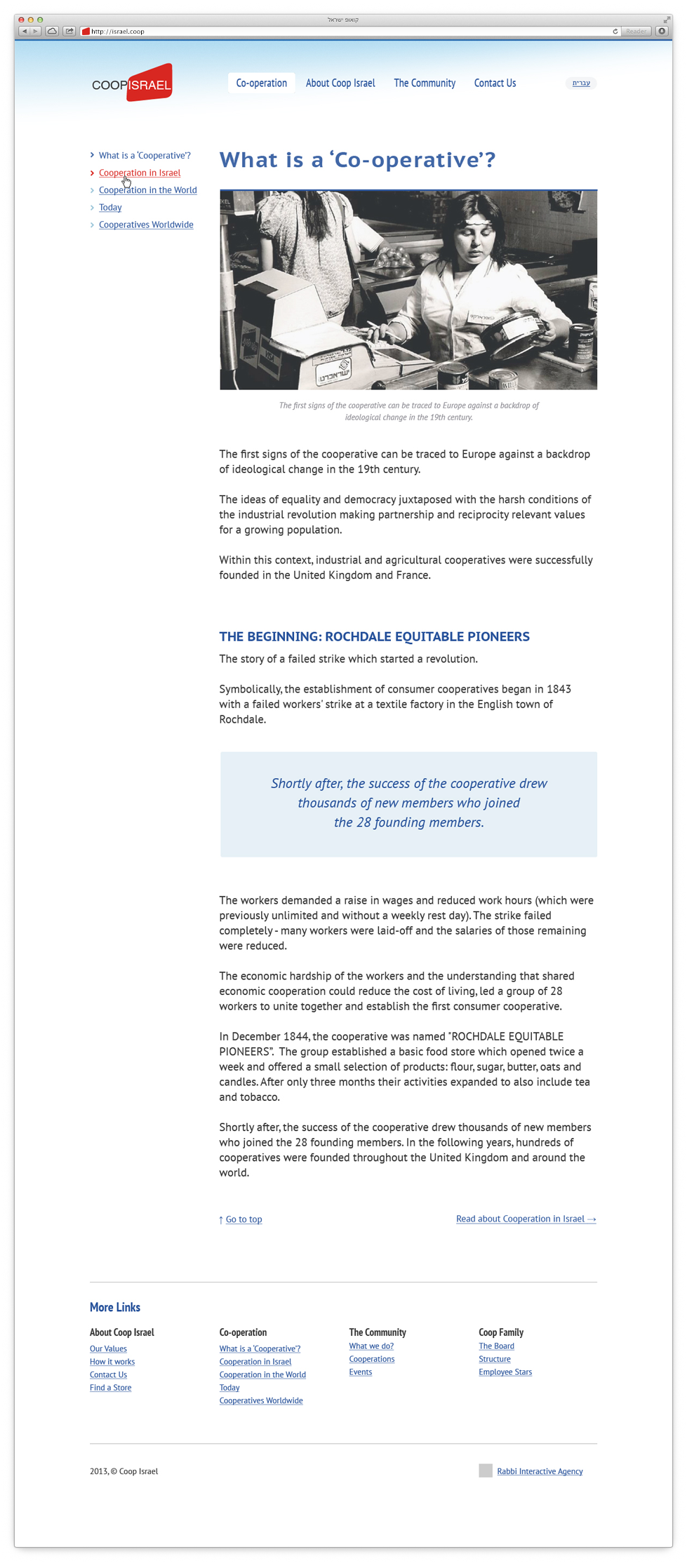 History of the Cooperative Founded in Jerusalem More Than 70 Years Ago
Additionally, presented is the history of cooperative movement in Israel and in the world. This information has become especially relevant to the public in Israel after the summer of 2011, during which the power of shared organization and shared consumerism were realized.
The site prides itself for the "coop" suffix, unique to cooperative organizations around the world, which is special in that it is under the joint ownership of thousands of households around Israel, and is a member of the World Cooperative Union.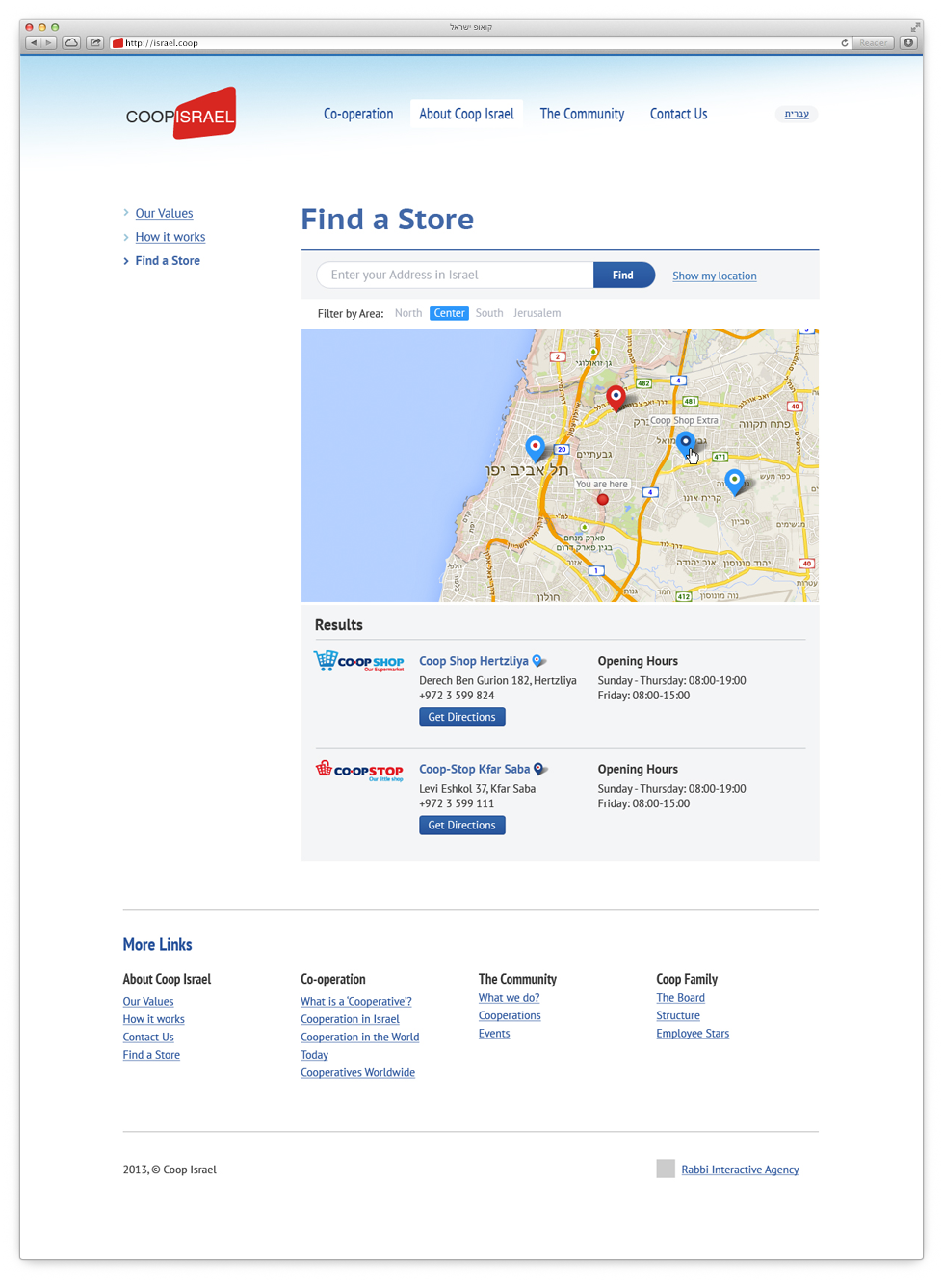 Searching for Chain Branches According to the User's Location
Coop Israel's uniqueness in the retail industry is its joint, democratic organization, which acts for the benefit of its members and its community of customers from a sense of complete duty, unlike commercial companies and business corporations that act in order to generate profits for those who control them.