As part of the activity of the Nim Sport Group agency, headed by Avi Nimni and Guy Primor, the agency launched a training and enrichment program for adolescent players, who want to improve themselves during the recess before the beginning of the season. The advertising campaign we arranged was meant to promote registration for the agency's program, with the relevant target audience being adolescent players, as well as children and parents of the players.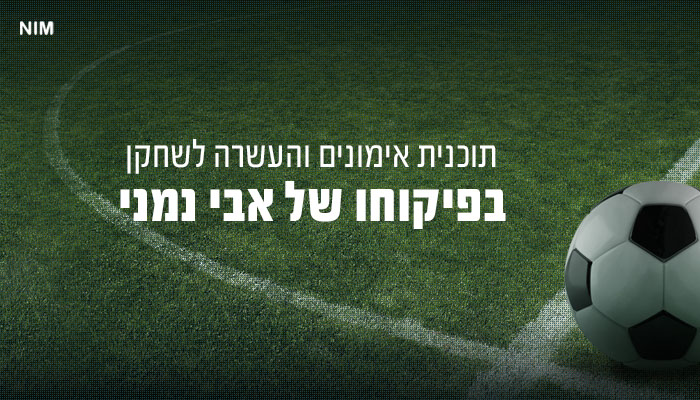 קמפיין פרסום NIM SPORT GROUP
As part of the campaign we produced banners for various digital arenas, including for the large sports sites: One and the Sport 5 site. Along with purchasing the media and producing the banners, we analyzed the campaign's results in real time and improved on the results.
The campaign was accompanied by announcements on Facebook and Google that were, too, promoted according to the segmentation of the target audience.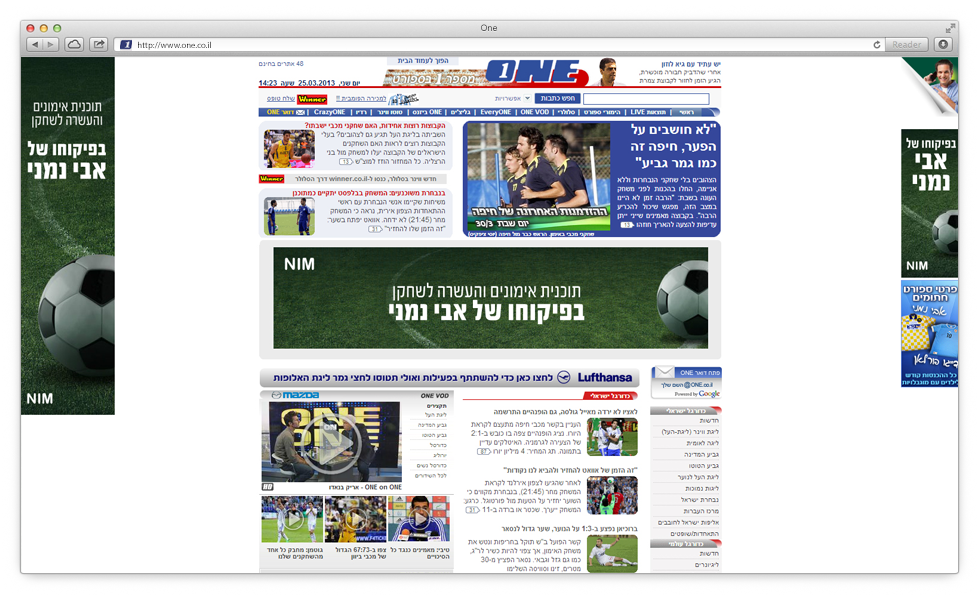 הבאנרים שהופקו ועלו באתרי הספורט הגדולים בישראל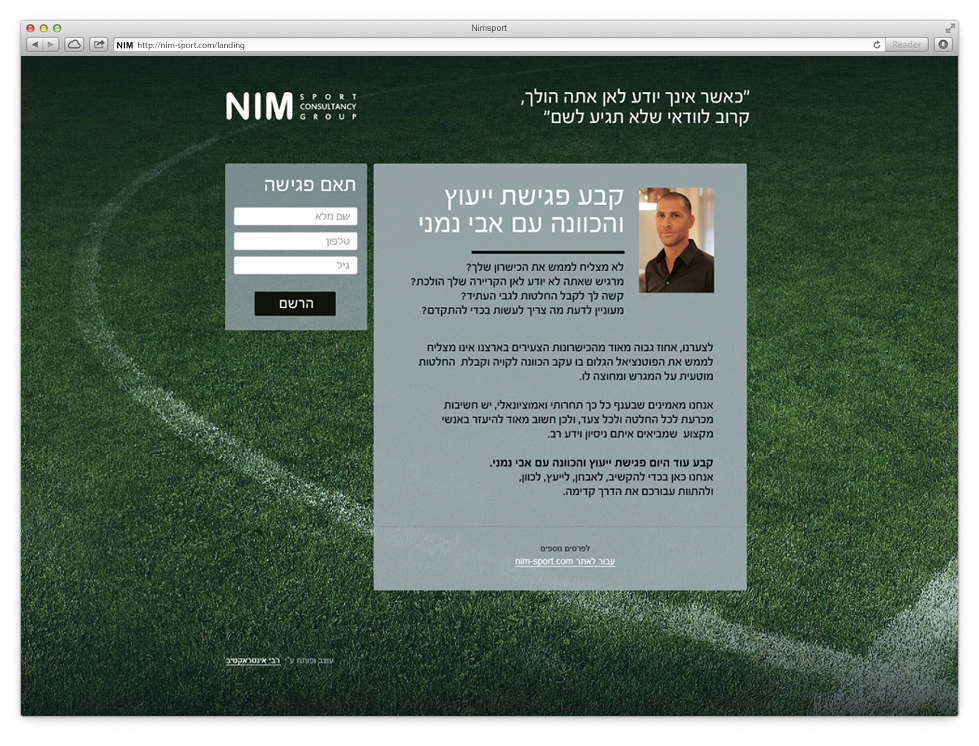 מיניסייט ייעודי שהוקם אליו מגיעים מהבאנרים ומודעות הפרסום