We have been accompanying the Telefire Company for 6 years now, through which we have promoted and built advanced internal systems, marketing campaigns, etc. We have been through a long process with Telefire's management to study and understand the company's work process, its needs, and its customers' needs, so that via this method we provide the company with digital solutions to upgrade many systems.
The Telefire company's products are divided into categories and many product types, such that at times even experts in the field find themselves uncertain when presented with the vast amount of products, their differences and the price for each. So, to save the Telefire staff much time in responding to customer's regarding the products, we planned an operation of making the products and their prices accessible in the digital platform and in print.
פיתוח מערכת המחירון ותמיכה בשלל הפלטפורמות
The longtime customers of the company, who are authorized to use the digital order system we developed in the past, are given the option of choosing a product and moving directly from there to ordering it in the order system.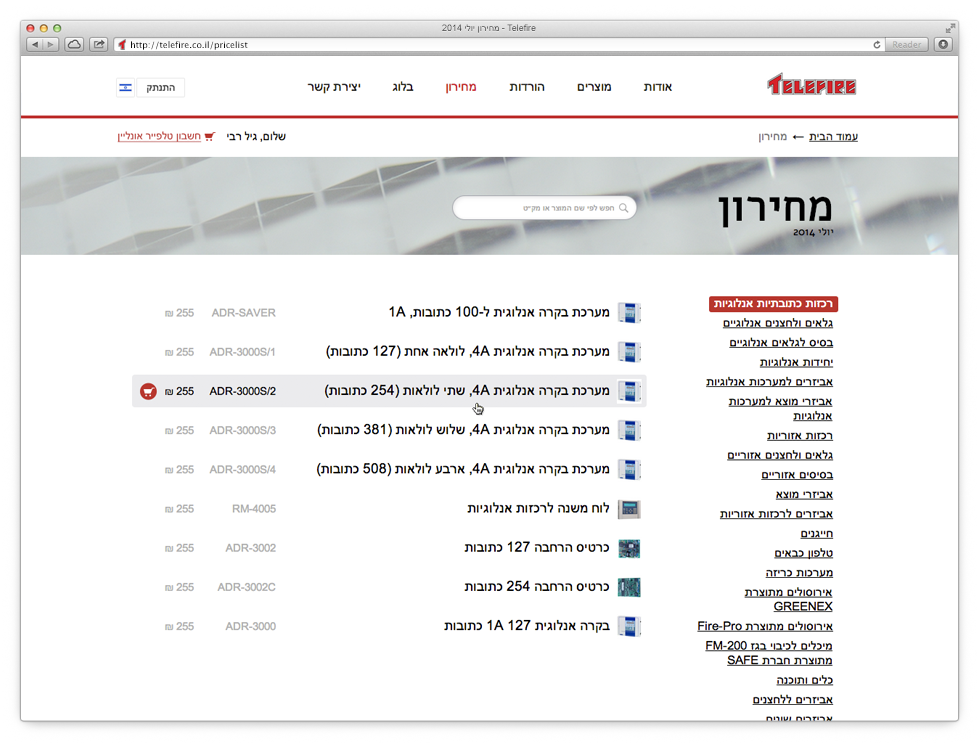 גרסת הדסקטופ בתוך אתר האינטרנט שנבנה על ידנו