project goals:
Planning, building strategy ,branding, creating a graphic language and making of Olympia Zone Sports Innovation Center
We have been assisting the operations of Avi Nimni's sports agency, the NIM Group, for a number of years in the digital field, starting from the group's establishment stage. For a long time, Guy Primor, a proprietor of the NIM Group, had the vision of establishing a complex that would provide entrepreneurs with everything they would need to promote and develop sports start-ups. To fulfill this vision, Abram Grant, Avi Nimni, and Eyal Baumel joined together and, with our assistance, they created the impressive Olympia Zone complex.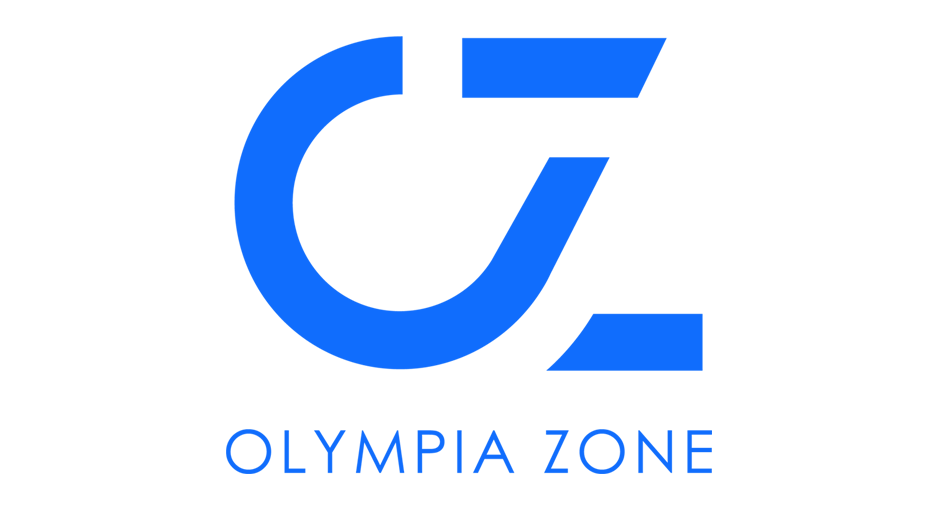 Logo and graphic language for the Olympia Zone Sports Innovation Center
In the initial stages, together with Guy Primor, we planned the process and set up and built presentations to illustrate the complex, as well as preparing documents defining the values and vision of the company, along with other relevant materials for meetings. After agreeing on the values, we switched to the branding process where we created a graphic language accompanying the brand and the Olympia Zone logo. Finally, we created the digital products on the website, social media pages, and general advertising content.
The animated invitation we created for the opening event, the invitation was sent to invitees using the messaging app whatsapp
The Olympia Zone is a complex for 'startupists' and entrepreneurs in the field of sports technology. It is a kind of experimental laboratory for technological tools in sports and, no less important, it is a hospitality center for investors and senior figures in the sports field who come to Israel to take part in these ventures.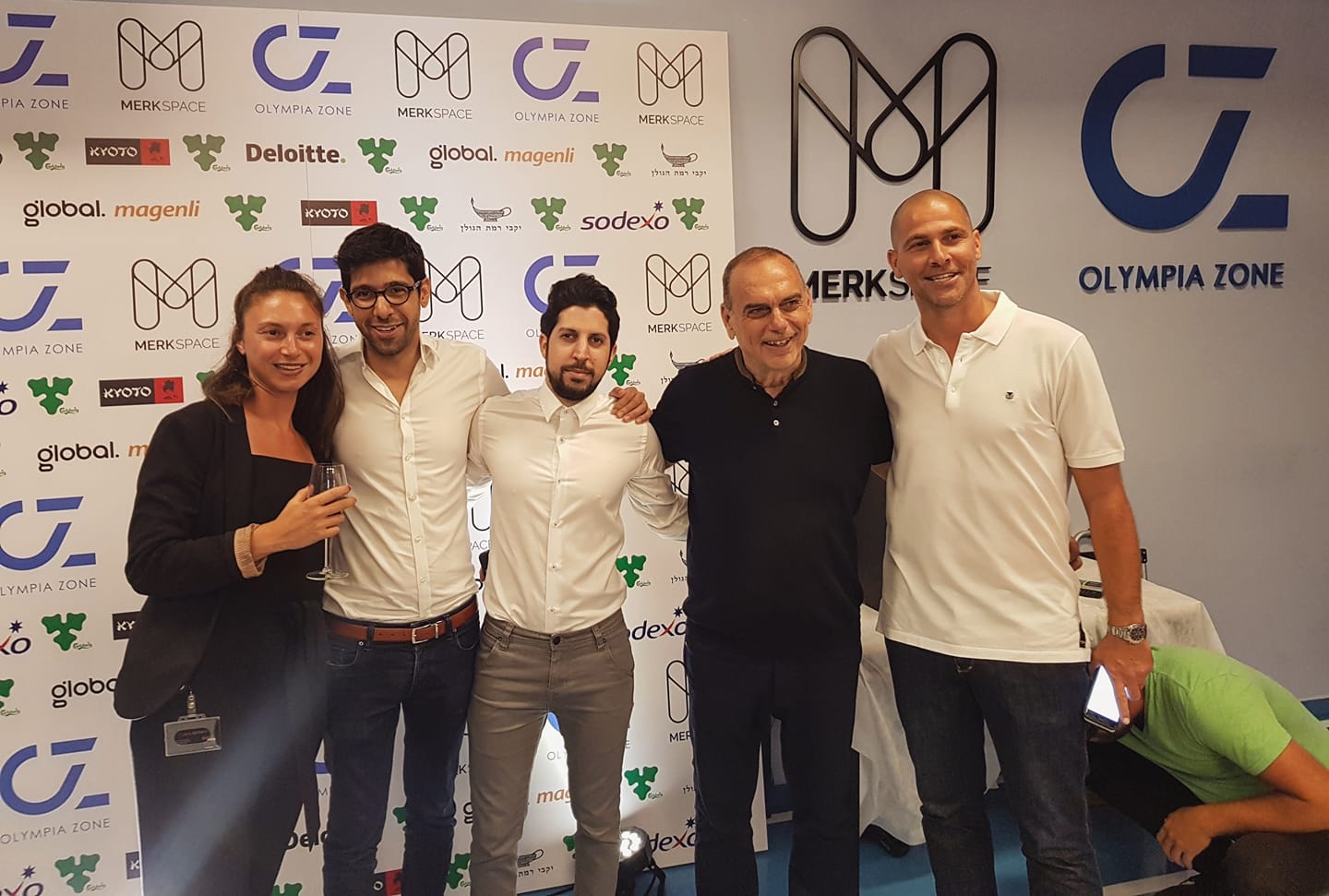 Avi Nimni, Abram Grant,Gil Rabbi and Steve Bar at the opening event
In an interview with HaAretz's TheMarker, Abram Grant explained that, as a coach, he was always looking for things to help him on the field. "It started in the physical realm and then moved to more tactical things," he stated. "Soccer is constantly improving. Thanks to technological tools, it's becoming faster. Just like in other areas experiencing technological changes, there are sports entrepreneurs who need the right connections and the right focus. I think that in five years, the whole sports experience will be completely different, regardless of whether you are the coach or the spectator. I understand technology, but I'm not a tech guy so I'd be happy to help with anything on the practical side," Grant added.
Abram Grant talks about the Sports Innovation Center on Channel 2 news program
Grant told Walla News that he was in favor of using TV when there are disputes in the soccer match. "I wouldn't want the games to be interrupted for an extended period of time. However, today the referees already have headphones and it's possible to let them know if their call was wrong," Grant said. "I was in the Champions League. After all, a lot of money is invested there. Tens of millions are at stake. In the case of a wrong call, a club can lose a lot of money. So, if you can help minimize human error, then we should just go along with it. You have to use TV during soccer matches."
"As everyone know, Avi and I stayed in good contact even after soccer," Grant explained. "I was a secret partner to a lot of things that he did, but never a business partner. He and Guy Primor, who was also my favorite player in Maccabi Tel Aviv, told me that they were launching an innovative venture. I'm very invested in this idea because I was always looking for innovative things in sports. I joined in because of the important things that they are doing. Innovation in sports is the one thing that can really change the field. This is an amazing project. There are a lot of start-up proposals for sports today, but there isn't anyone to provide direction. Some need financial assistance, while others are like soccer players who just need a coach's direction. This is exactly why we set up a center to give them the support and help needed to open their own start-up."