project goals:
Upgrading the support system, the order system and the company's customer relations using a digital platform.
The Telefire company deals with development, manufacture and design of advanced fire detection system for business customers all over the world, and the company's clients are companies and many organizations that sell the company's systems to the end customer. In order to improve the service and relations between the businesses and the company's clients, we planned and operated according to the strategy we built after surveying the exact needs of the company. Thus we created and developed a specialized order system and a real-time digital support system.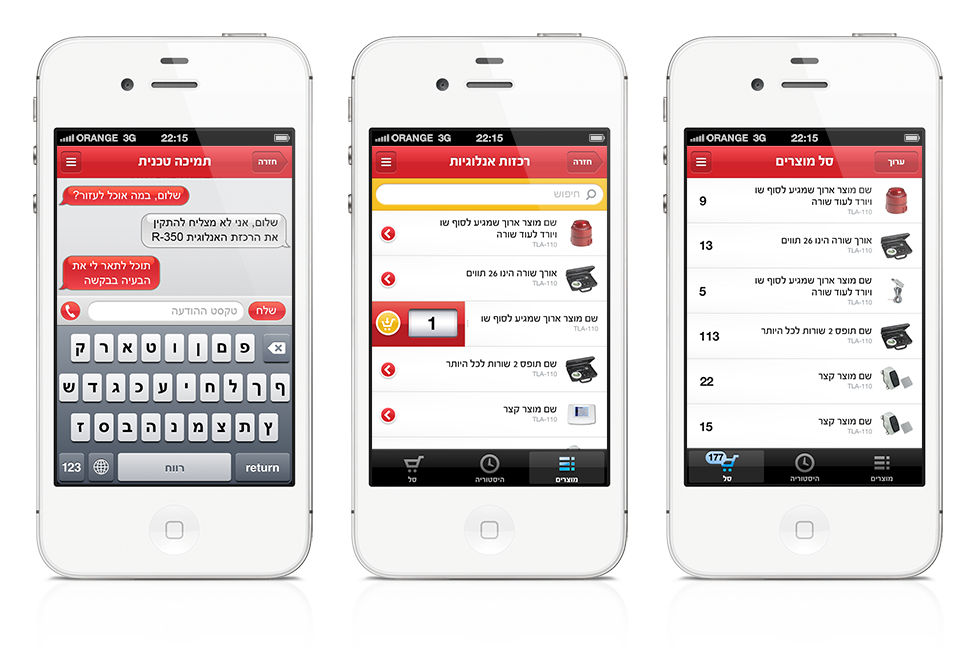 The Telefire Application, Which Allows Ordering Telefire Products, Opening Support Tickets, Viewing Technical Documentation, etc
The unique application includes a first-of-its-kind technical support system that allows opening a technical support ticket directly from a cellular device and receiving a response in real time from certified support staff, who also responds using the application, and also at any time it is possible to switch to a voice call with the support staff member handling the ticket. As mentioned, a new incoming ticket is placed on a "queue" of tickets, whereby the first support staff member to pull the ticket is the one who will take care of the customer throughout, and during the conversation can add another staff member to the chat if necessary.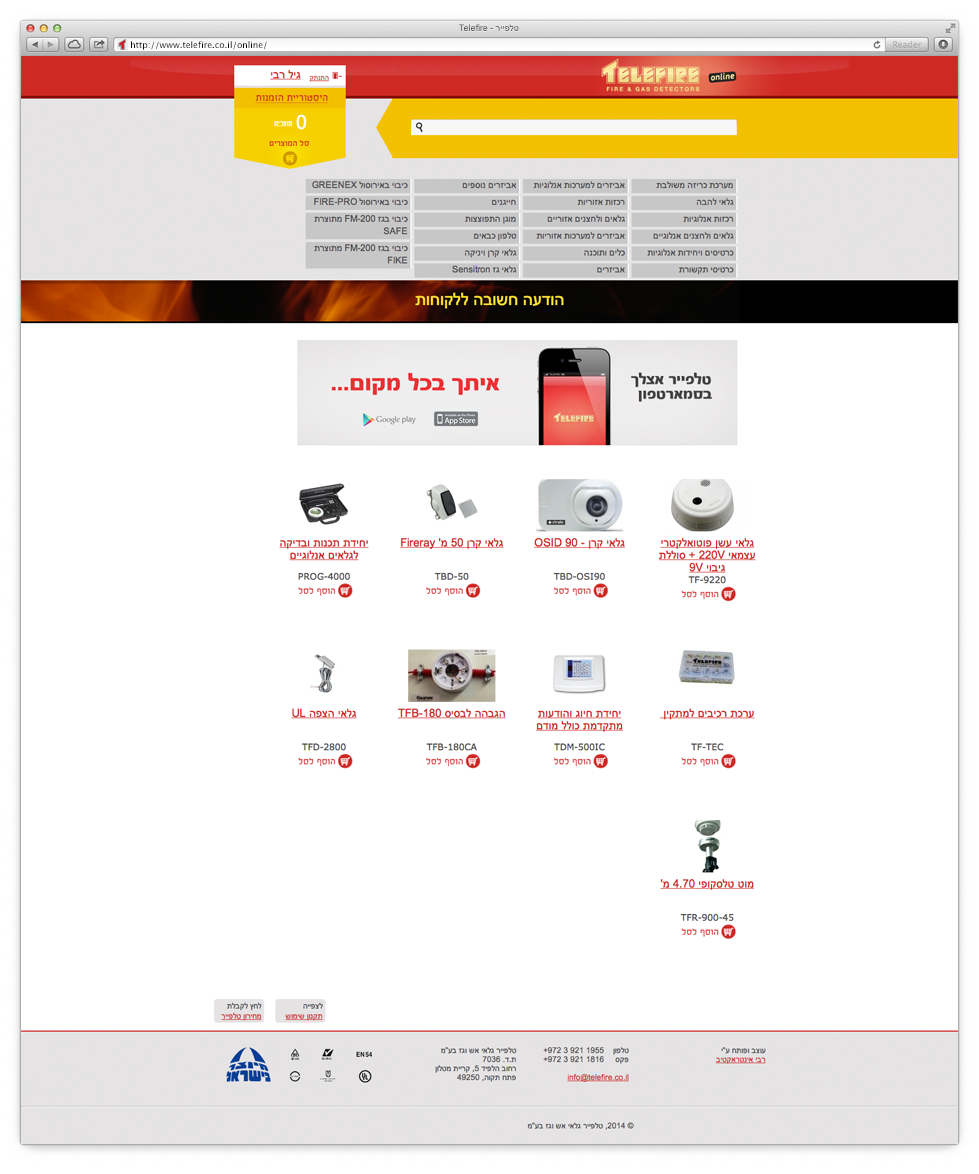 The Web (Desktop) Version of the Order System
In practice, a private installer, who does an installation of one of Telefire's fire detection systems, and forgot or does not know how to complete a specific operation related to the installation process can, using the cellular device and the application, open a ticket in real time, such that the ticket arrives at a large number of support staff directly to their smartphones, and the first staff member who to grab the ticket becomes the party who will handle it and give a direct response to the installer, who in real time is in the field doing the installation. Finally, due to correct use of technology, a response is given, via direct communication between certified technical support staff, who can provide a response at any time and place, and installers or customers who need a technical response, even if they are in the field.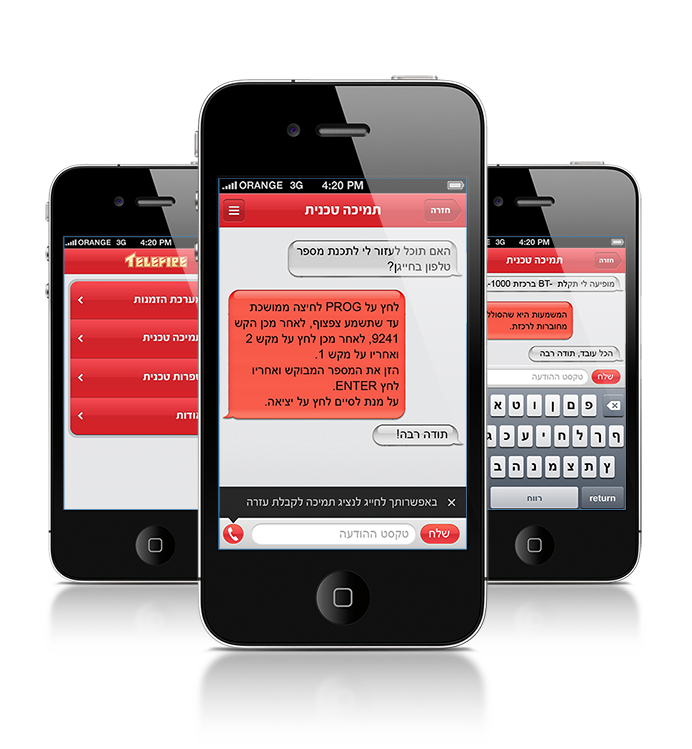 Upgrading the Company's Support System
Together with the support system, a statistical system was developed that allows the company's managers at any given time to view the number of tickets and the effectiveness of the support staff – which staff members succeeded in pulling and handling tickets – according to various statistics. In addition to the innovative support system, it is possible to order Telefire products via the application, by browsing the products or by searching for them.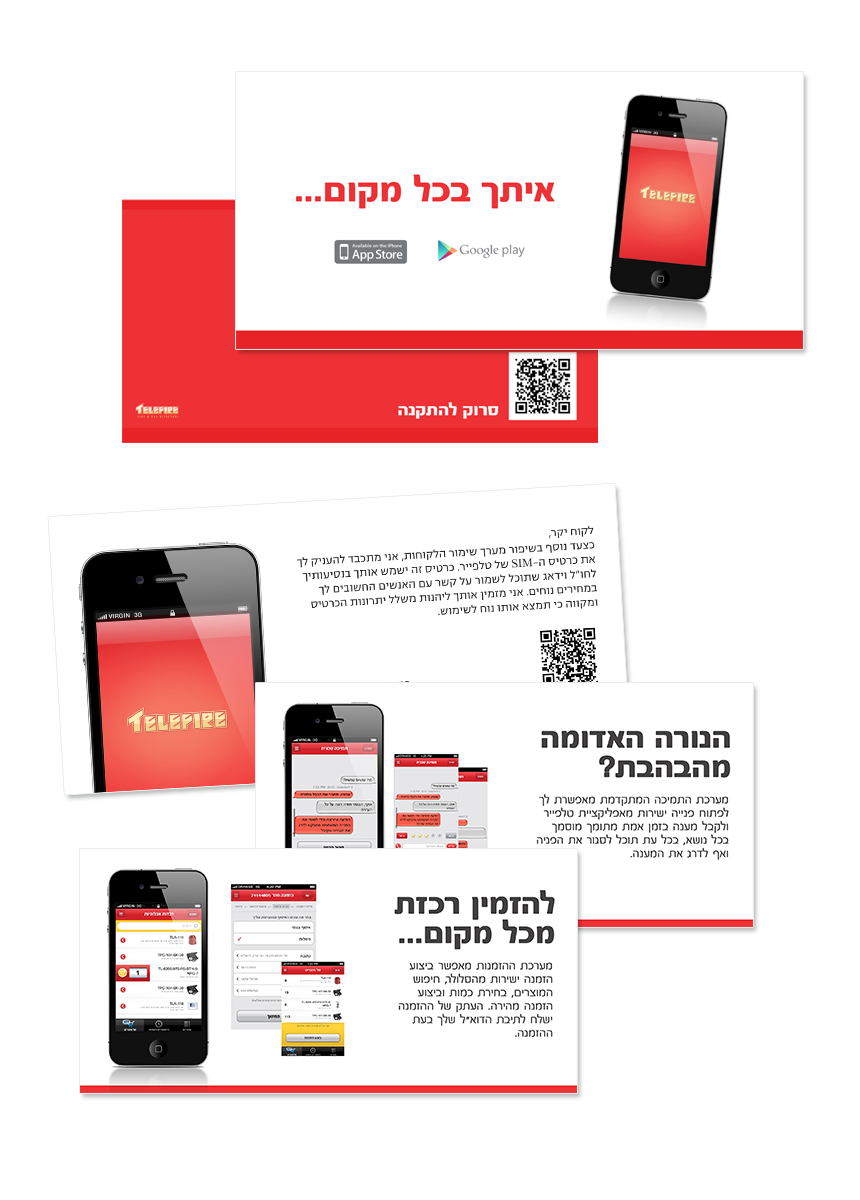 גלויות שעיצבנו ושלחנו ללקוחות טלפייר בעת השרת השירותים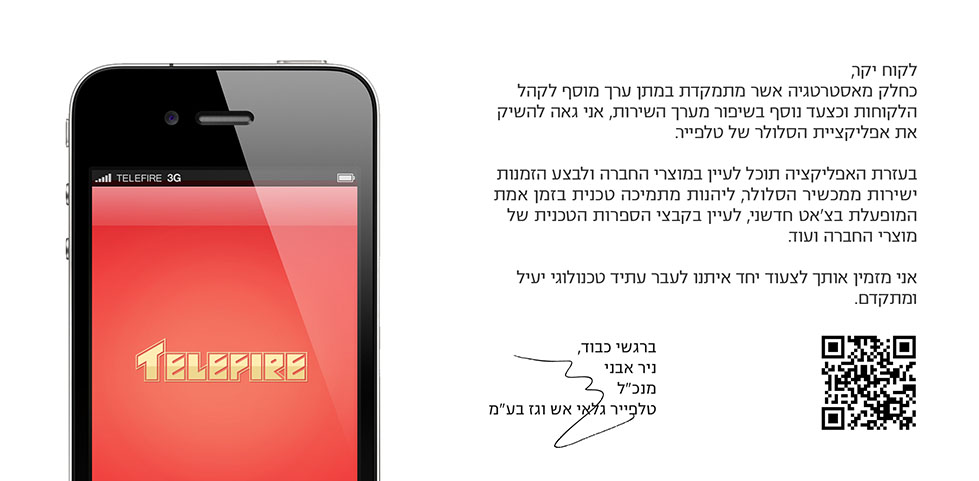 ניר אבני, מנכ"ל טלפייר מזמין את לקוחות החברה להשתמש בשירותים החדשים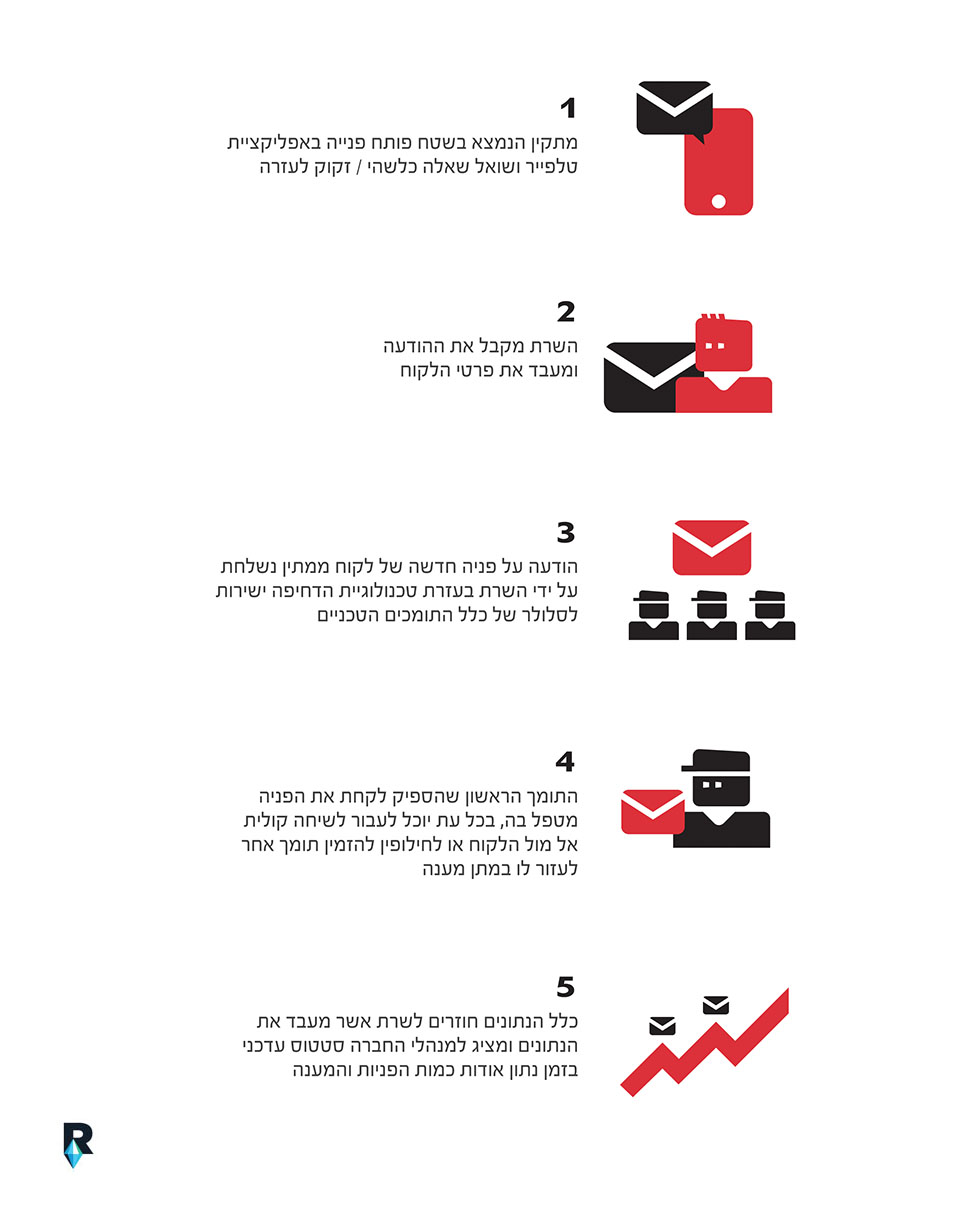 אופן הפעולות המתבצעות במערך התמיכה שפיתחנו