project goals:
Creating a platform that allows consumers to select eyeglasses in the most convenient way, and thus increase the brand's sales in the digital arena
There's nothing we love more than taking a brand and placing it in the digital arena, to start with a strategic plan, to determine and set goals, the method, to define targets and to reach them. And so according to the strategy we chose, we led the international brand of eyeglasses, "Ronit Furst," through a monitored process of entering the digital arena on diverse platforms.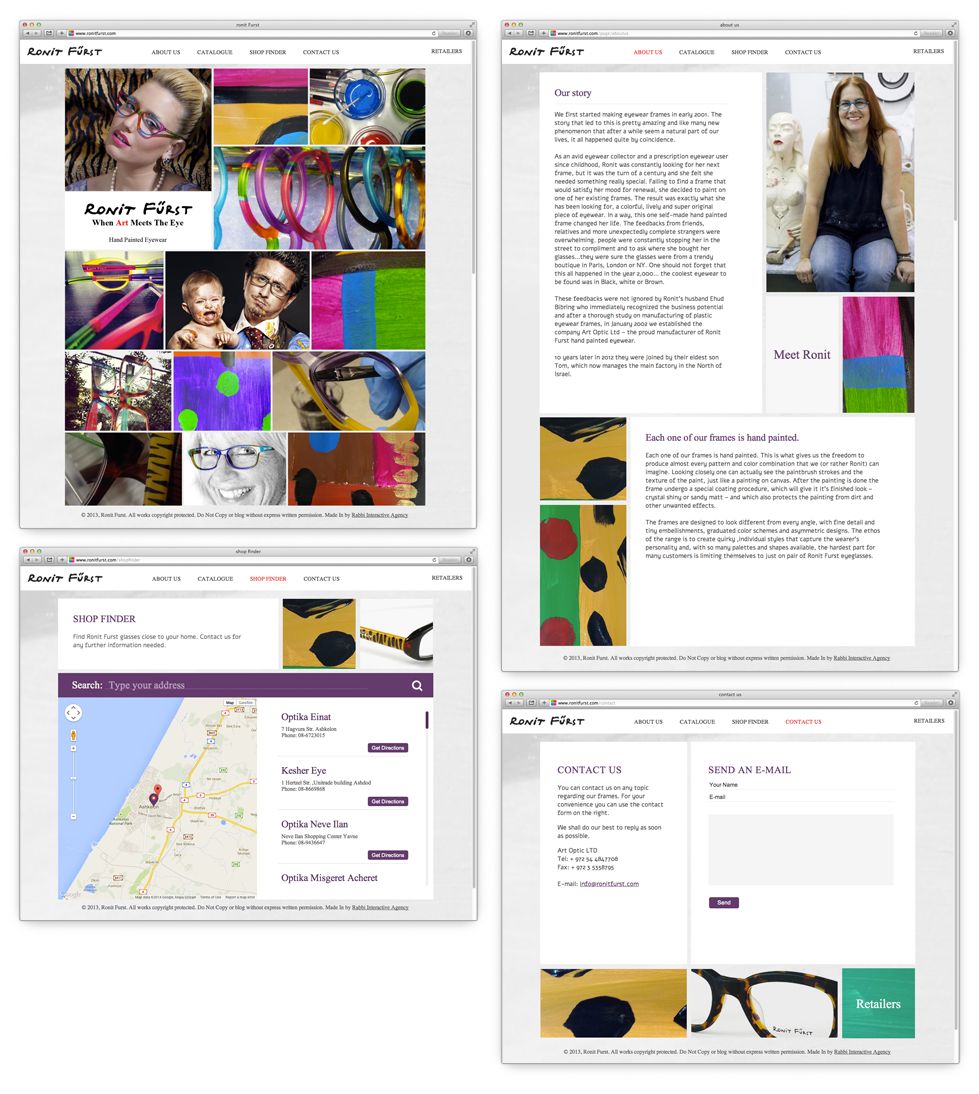 The Website's Screens on the Desktop Version That Contain Branch Location
As part of the construction of the digital platform, we designed and developed a designated website and mobile application in the brand's spirit, while strongly stressing the passing of the brand's messages, as the brand's main values are its craftsmanship and uniqueness.
We built a platform that will assist consumers in easily and wisely selecting glasses, and then purchase them. The platform allows viewing the catalog of frames – choosing the shape of the glasses and then choosing the colors. The digital catalog we developed acts "intelligently" according to the visitor's location, so that different models and colors are shown in different countries so they will be tailored for the local the target audience and fashion.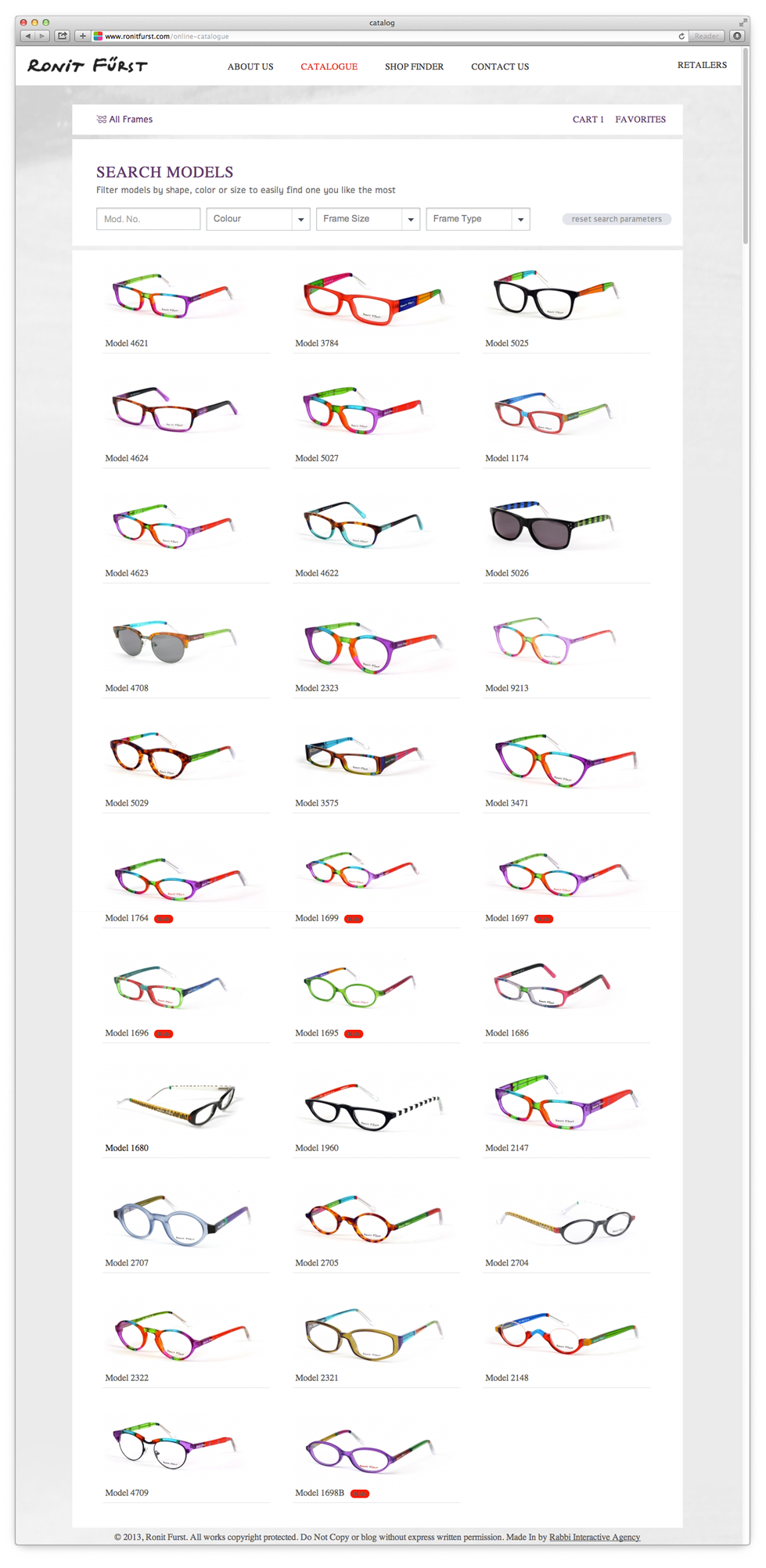 Viewing the Complete Glasses Catalog That Is Intelligently Updated in Real Time
The online catalog is a sales platform in every sense, so that the consumer can go through it and put "aside" or under "favorites," the glasses they selected prior to purchasing their selection. For the consumer who doesn't want to purchase online, the solution is to select glasses from the catalog and view them in store nearest to their location, so that they can come and try the glasses on and purchase them from the store.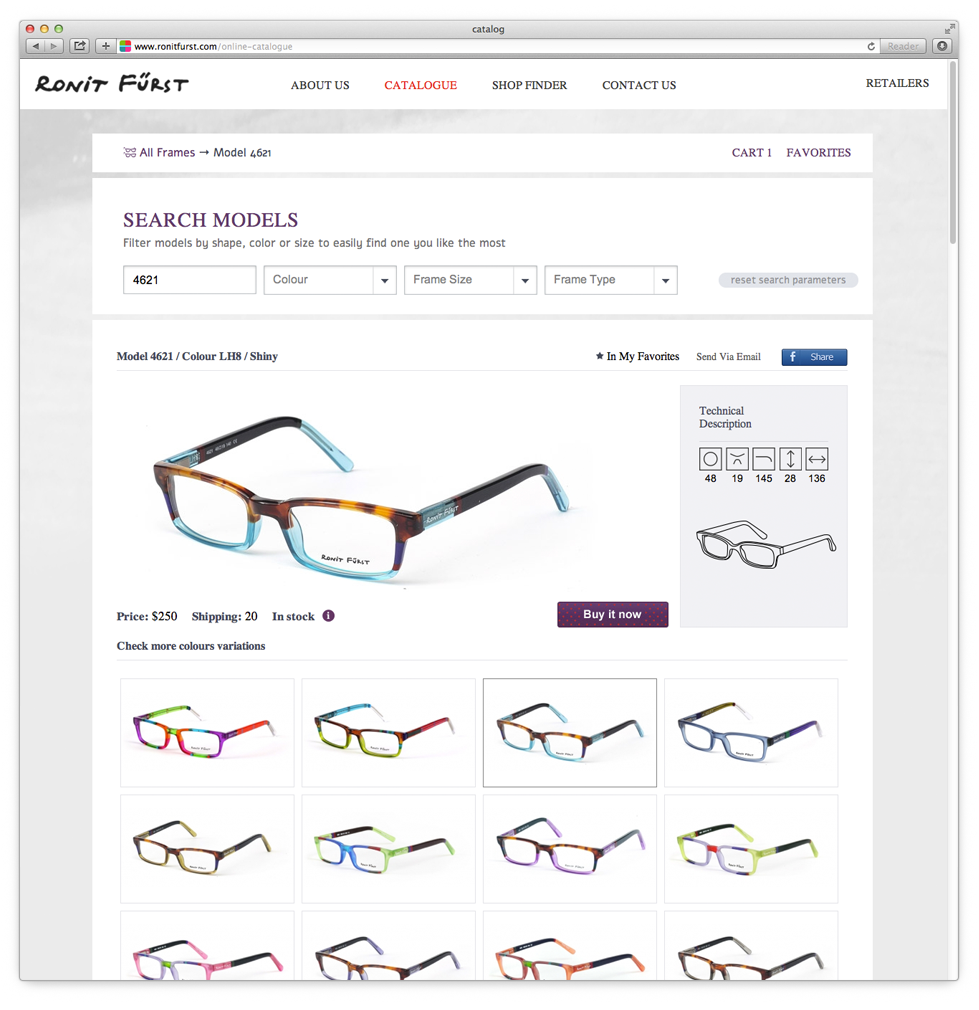 Displaying the Shape of the Glasses and the Option of Choosing Colors for Each Shape
The user experience and interfaces change according to the device used by the visitor, for example, the mobile experience is modified and allows purchasing and viewing of the catalog from a cellular device in the most convenient way. It emphasizes UI and UX while it creates interest and even encourages sales.
The system interfaces with an inventory management system that updates the catalog in real time, and contains a notification system that updates specific site managers with various status modes: incoming orders, inventory updates done automatically, statistics, etc.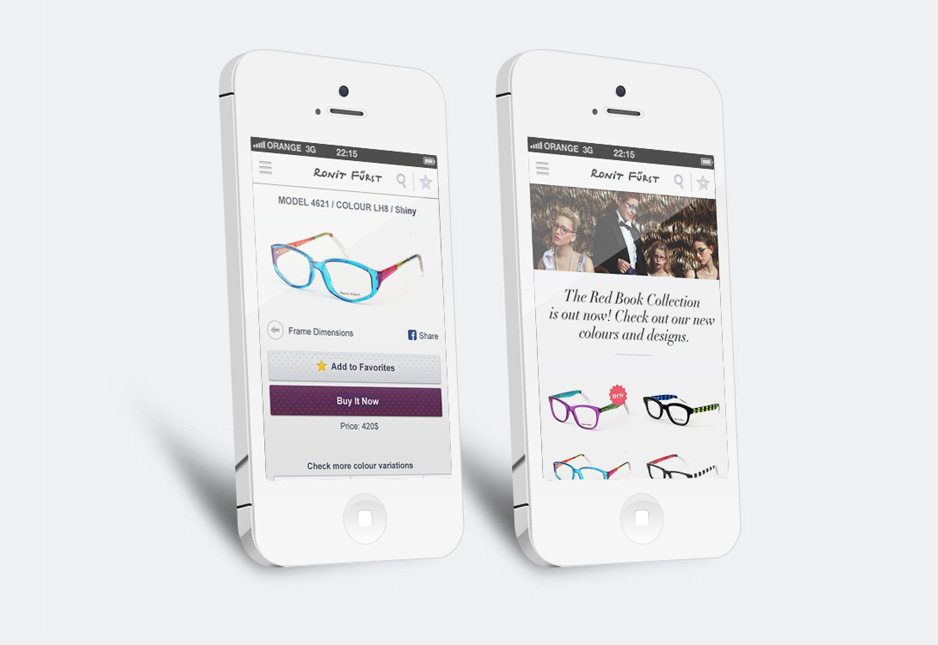 Online Mobile catalog - User experience and convenient purchase