project goals:
Building a digital platform that would allow clients of the modeling agency, Elite Model, to view the models and representees of the agency, and to optimize the ability to sort and choose.
Elite Model Israel, one of the branches of the global Elite company, represents Israeli models. The web site we built and designed allows viewing the agency's various representees, viewing photos arranged by album type, viewing video clips of the representees, has an official blog of the agency, etc.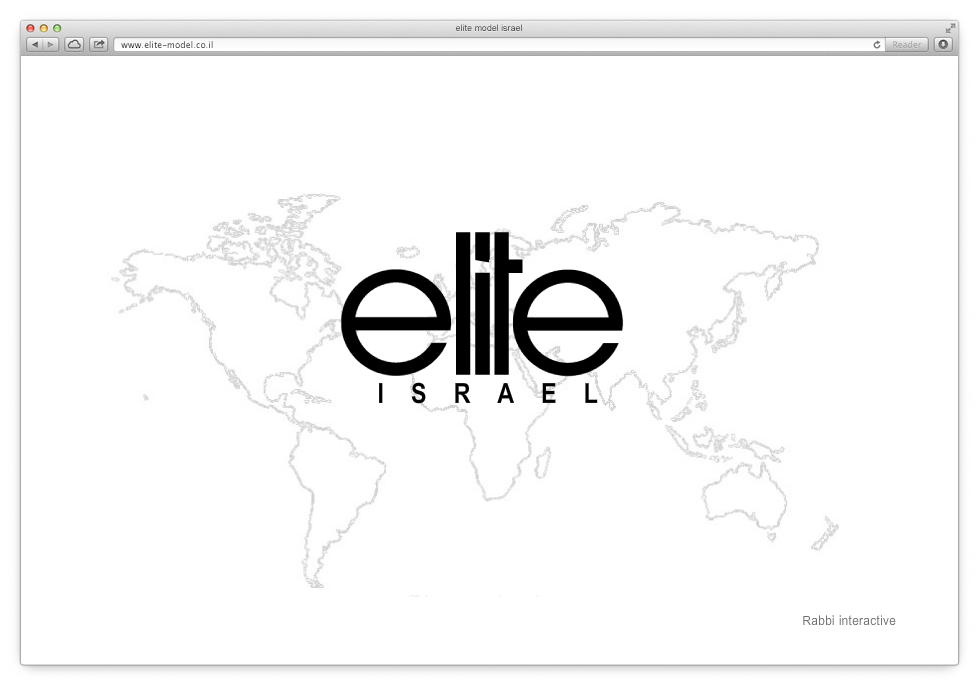 בניית אתר אינטרנט עלית מודל ישראל
The site, which was designed with an elegant and impressive concept, is a necessary tool for the model agency, because through it and with its help many clients can select and choose the representees they require via a convenient and enjoyable interface.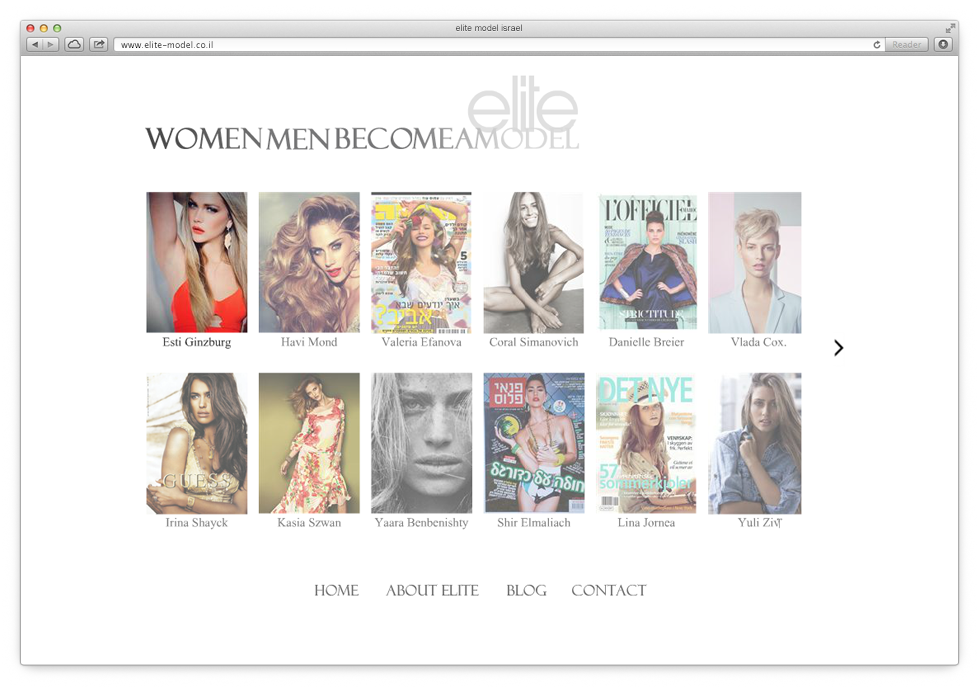 Building a digital platform - Elite Model Israel
The site was built with a special management system according to the client's needs, and it allows management of all the site's contents. Additionally, the advanced management system, specially designed for the client, provides the client and site admin complete control over ongoing updates, without the need of any external accessories, shrinks the photos uploaded to the model's card on the site, and allows the site admin to crop and situate the photos in the best way while maintaining their aspect ratios.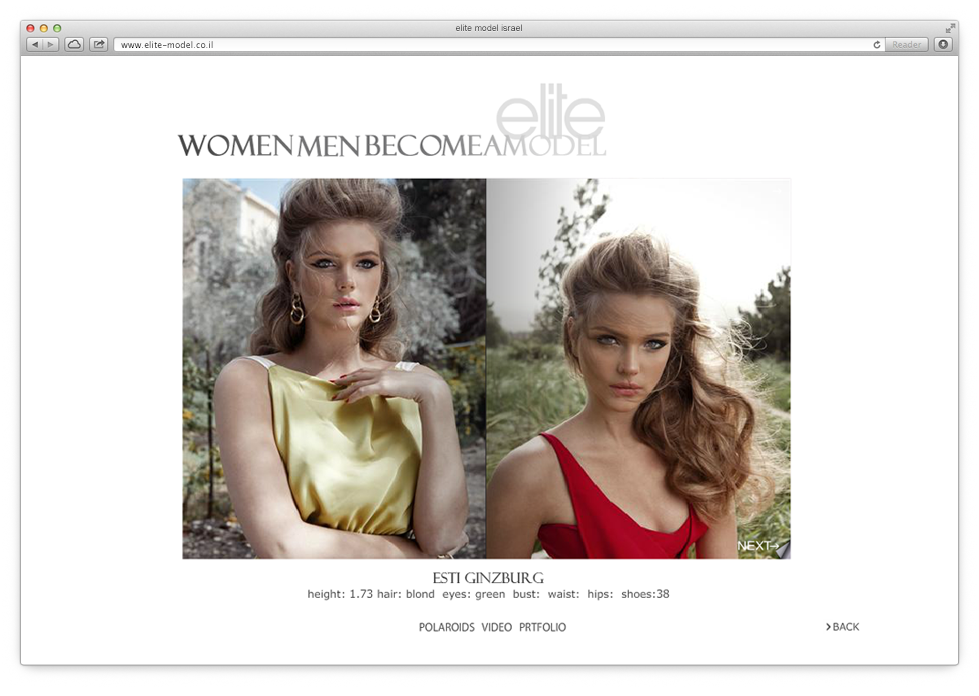 Necessary tool for the model agency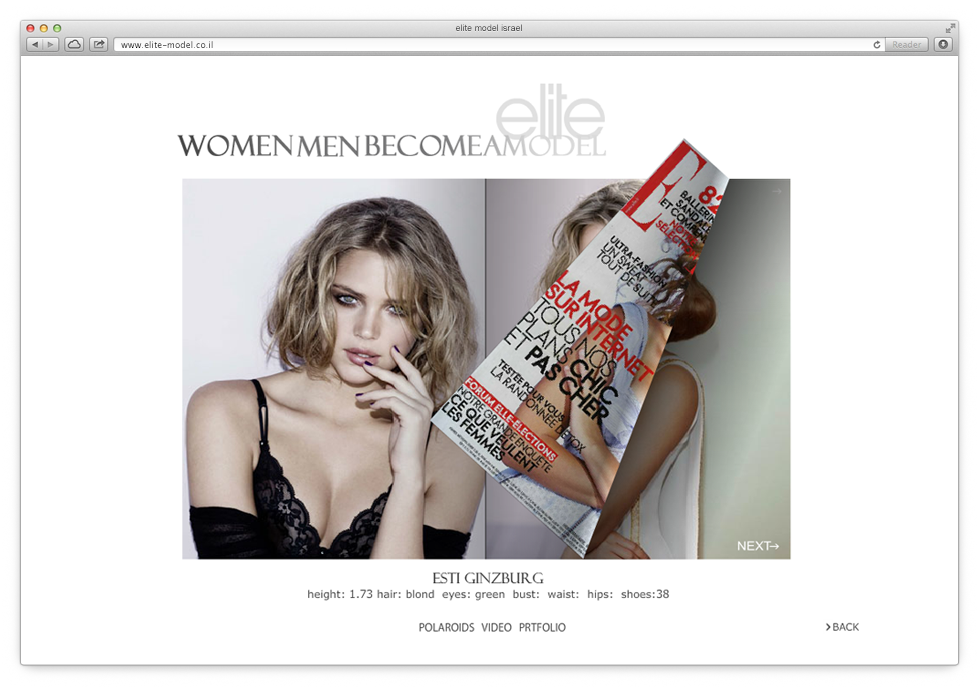 clients can select and choose the representees they require via a convenient and enjoyable interface