El-Al's "Our Story" campaign, integrated with Steimatzky, allowed flight passengers to write their own interesting and curious stories, with the best stories being put on the Facebook application on El-Al's page.

The visitors and page members ranked the stories, and at the end of the activity the winning story and author received the "Flight Author of the Year 2012" title, and had their own book published by Steimatzky and El-Al.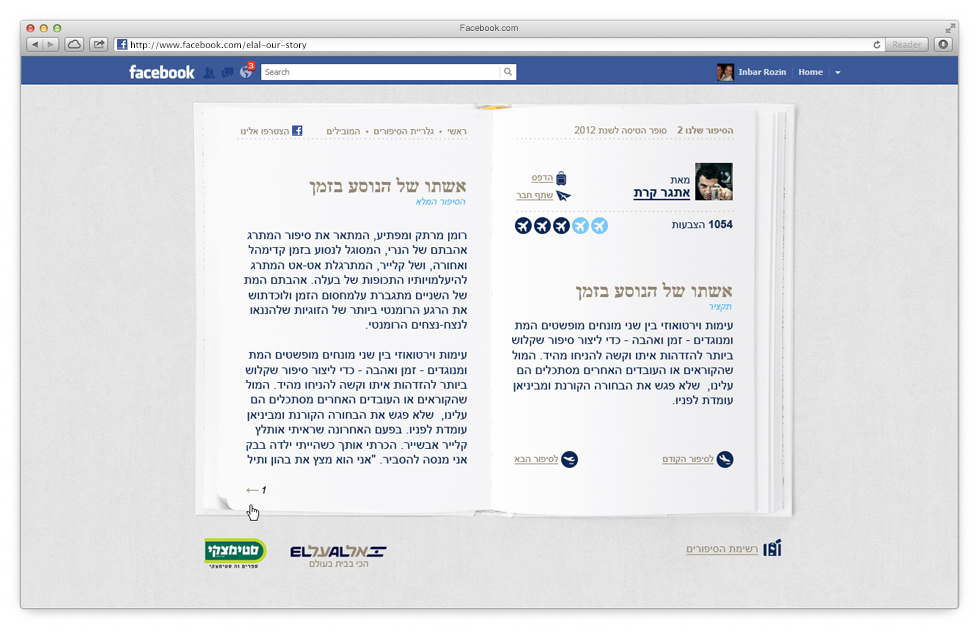 פיתוח אפליקציית פייסבוק לפעילות "הסיפור שלנו"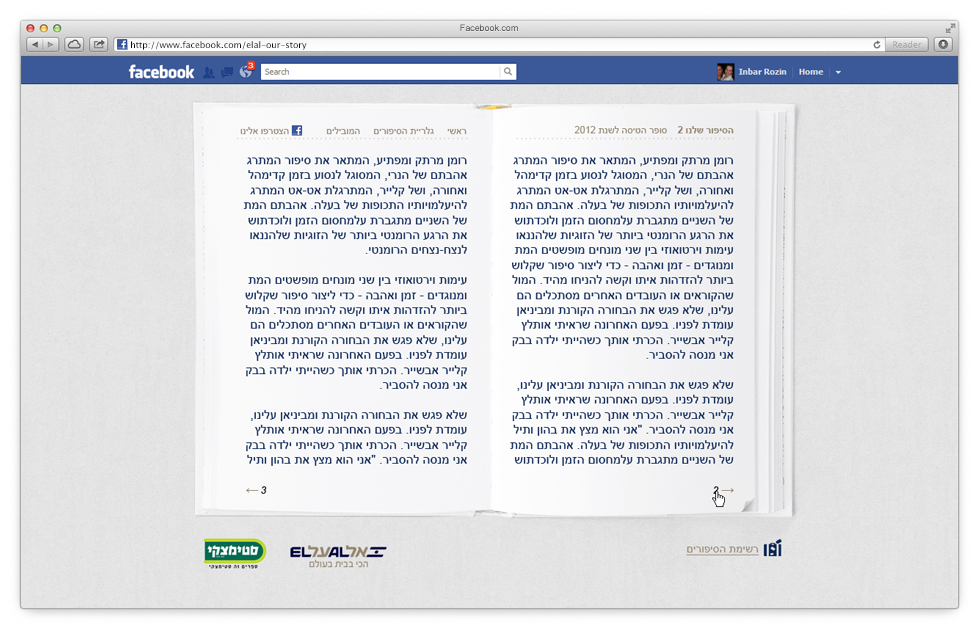 דפדוף בסיפורים בצורה דניאמית