project goals:
To present the agency's activities and to develop a platform for player presentation.
Nim Sport Group is the soccer player agency owned by former players and agent Avi Nimni, one of the most famous figures in Israeli soccer . The agency focuses on directing players and offers comprehensive services, such as negotiation management, legal consultation, mental preparation, etc.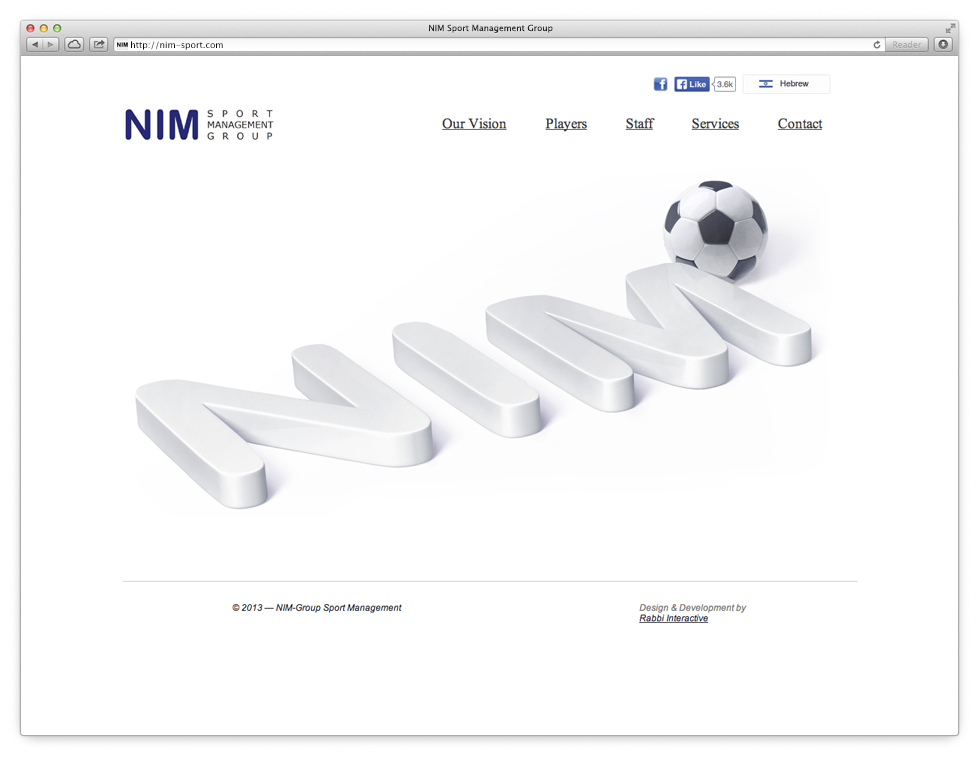 The agency, led by Avi Nimni and Guy Primor, is the industry leader in Israel and is managed by us in the digital arena. The beginning of the process required that we build the necessary infrastructure for digital visibility, which included the agency's branding, design and development of a designated web site that would represent the agency's clients and provide information in the best possible way.

Avi Nimni, one of the most prominent figures in Israeli soccer
Other than branding and conveying the agency's messages, the presentation of soccer players represented by the agency is crucial for web sites of this kind, because scouts, teams and coaches from all over the world that are interested in the players can find the all the necessary information in the player's digital card.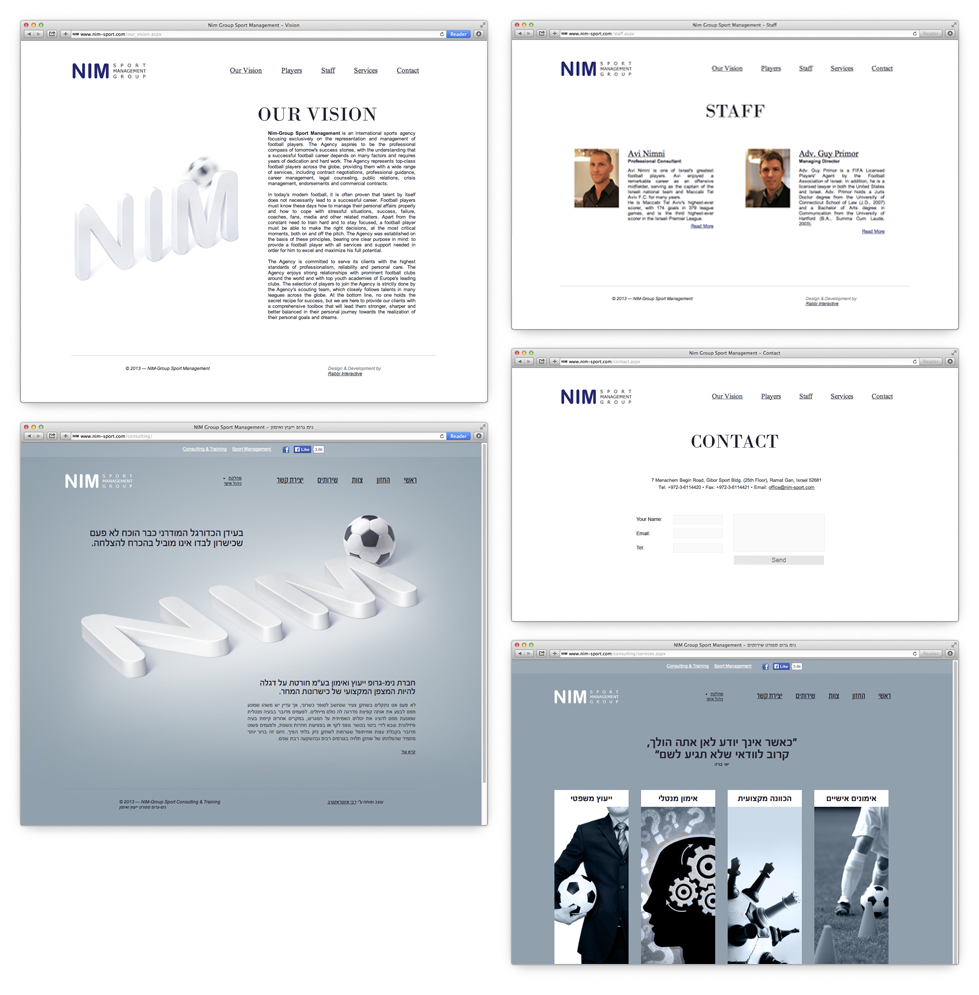 Every player has a virtual player card that contains a photo of the player, basic information about them, their location on the field according to different positions they play. Also shown are, statistics concerning goals, appearances by year, and video clips of the player in action.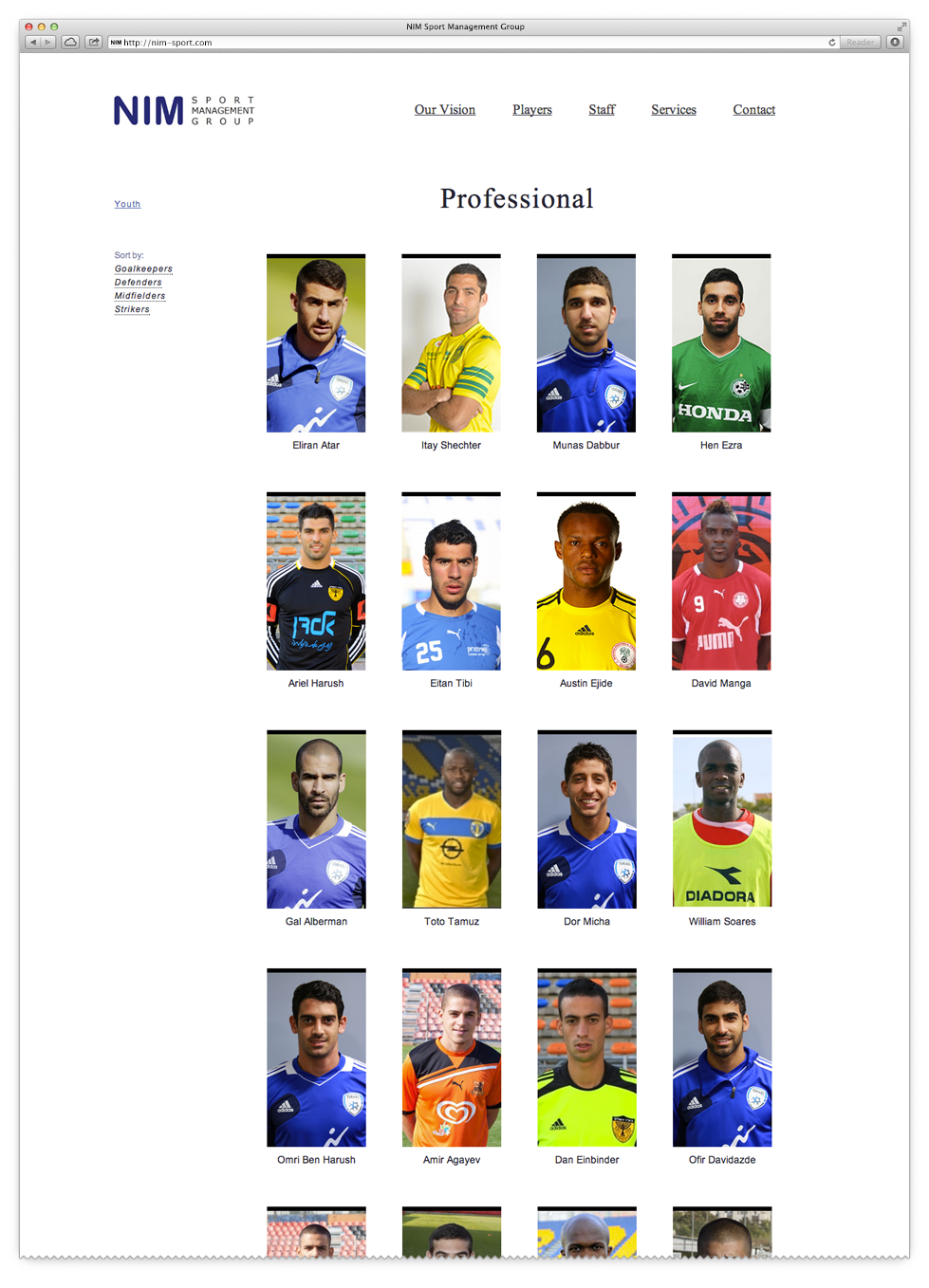 Presenting the players, an essential tool for the agents