project goals:
Creating buzz and topics for discussion for an unknown singer's first single while achieving maximum media exposure and reaching the target audience quickly.
When Hezi Lahav, an anonymous young man, arrived at our office for our first meeting, we didn't understand why he came to us. Hezi told us that he was working on his first song and was looking for an original way to release it. When we heard the song, we were very moved, and realized that everyone connected it to their own world and personal experiences, and so we wanted to allow viewers to take part and express their feelings. This is the way the concept and a unique strategy was created – one that would be discussed throughout the Israeli media in just a few days.
A short film about the project and the process
We designed a campaign that integrated the production of a music video with the creation of a viral activity in social media. We cast the actor, Natalie Dadon, and chose the director, Indi Hayat, one of the young, perspective directors in the Israeli scene, and set a date for shooting. We started shooting at sunset among the sand dunes of Holon, and after 17 busy and fun hours returned to the studio in Tel Aviv. We then started to work on the activity.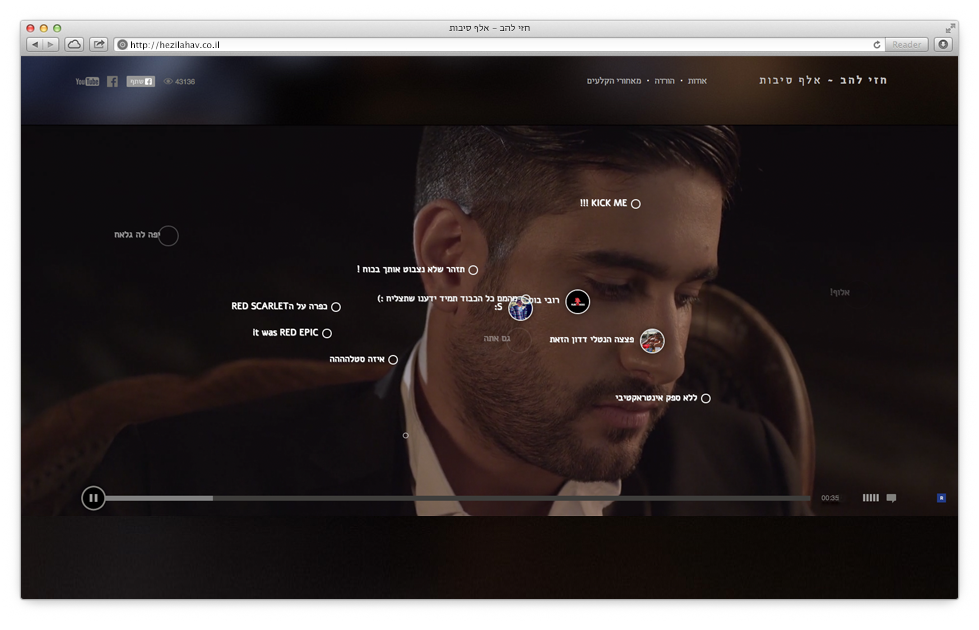 Users` comments presented on the video
We created a very specialized mechanism that allows viewers to respond to the music video using a Facebook account. They could choose any location on the video and share their feelings and thoughts. Shares appeared during the original time and place while the clip was being watched, which created an interesting collection of responses that referred to what was being shown.

The concept interested music fans and garnered thousands of views and responses even within the first week. Israeli media was not indifferent, and Hezi received broad exposure on radio, TV, as well as in printed and online news.
"This song has an ingenious video featuring Natalie Dadon, which is simultaneously interactive with people who watch it on Facebook and want to comment, and comments written by people appear live at the same time on the video's screen itself. This thing is amazing."
103 FM , Didi Harari

"A debut song, with hit potential for the special music video of this song, Natalie Dadon and some kind of burning house in the back – go to YouTube and see this thing."
Ari Shamay, 91 FM

"The 27-year-old Lahav is unknown to music fans, but with his first music video great gains have been made. The video, in which he hosts the model-actor, Natalie Dadon, is a special interactive video in which viewers can respond to what is happening in the video by Facebook, and their comments appear on the screen during viewing."
Assaf Nevo, Mako web site

"But what's even more beautiful is the accompanying clip - prior to the video's release, a special website was made in which viewers of the video can use their Facebook account to respond to every second in the video."
Harif Music Portal
Radio Announcers responses for the clip
Within one week more than 110,000 people had viewed the video. Hezi received 5.5 million views on Facebook, of which one third came via viral exposure. Within the first week 25,000 people were active on Hezi's Facebook page. There were 94 plays on 17 different radio stations, within the first 5 days.
`Behind the scenes, Hezi Lahav `One Thousand Reasons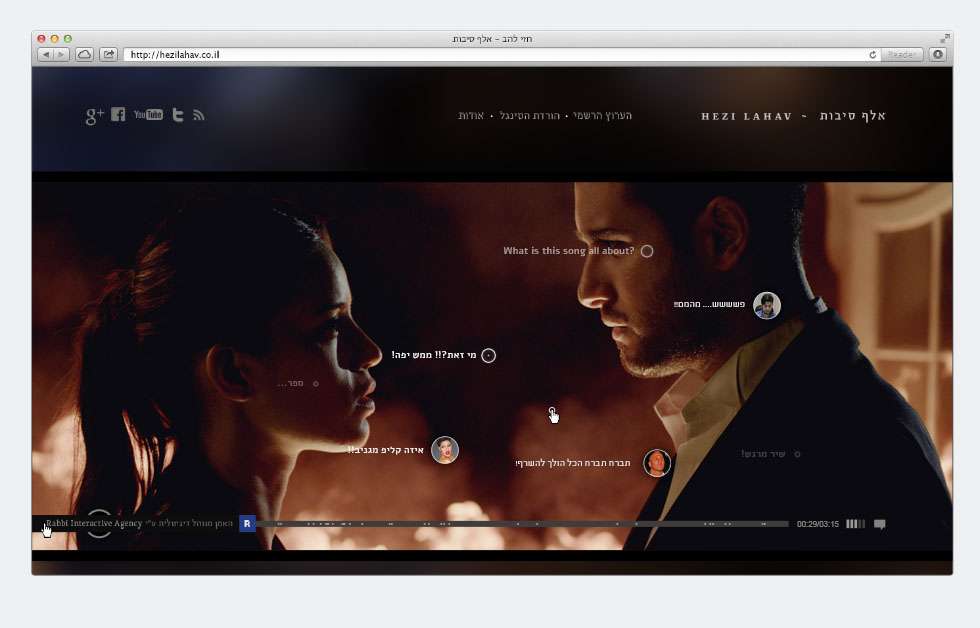 The interactive clip. There were 94 plays on 17 different radio stations, within the first 5 days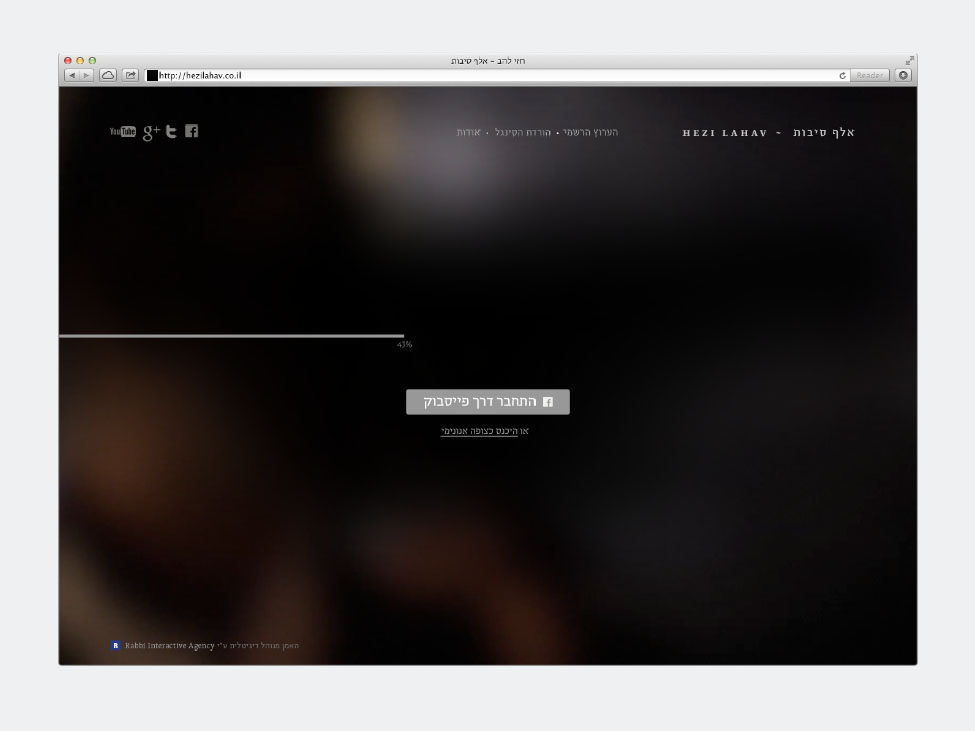 Logging in via Facebook, in order to comment on a specific moment in the clip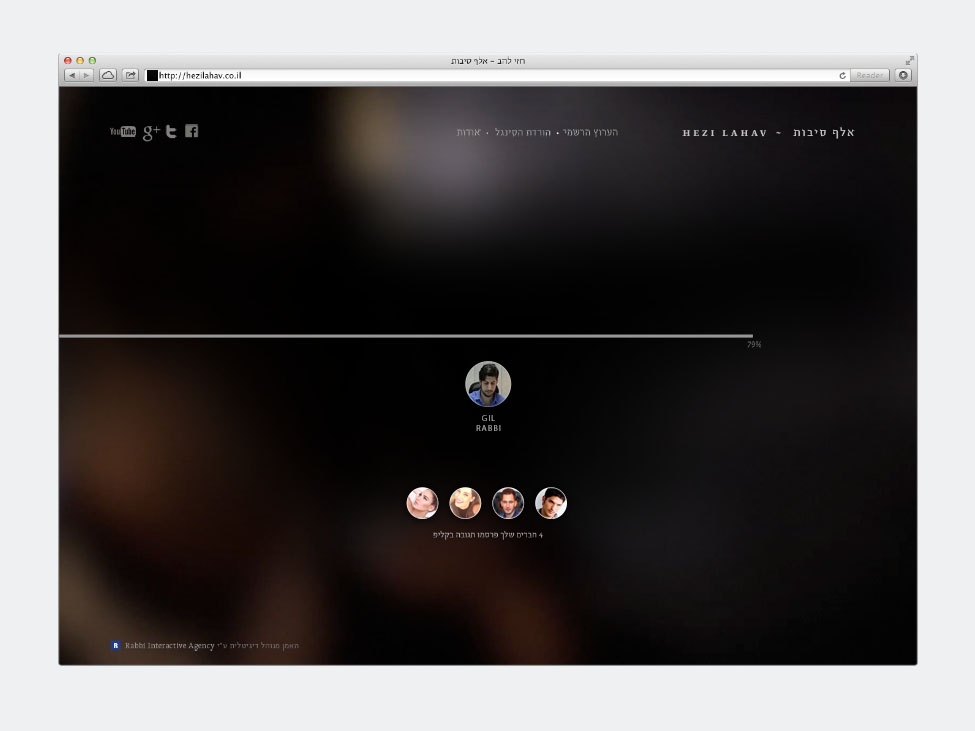 Logged users can watch who have already participated and commented on the video from their friends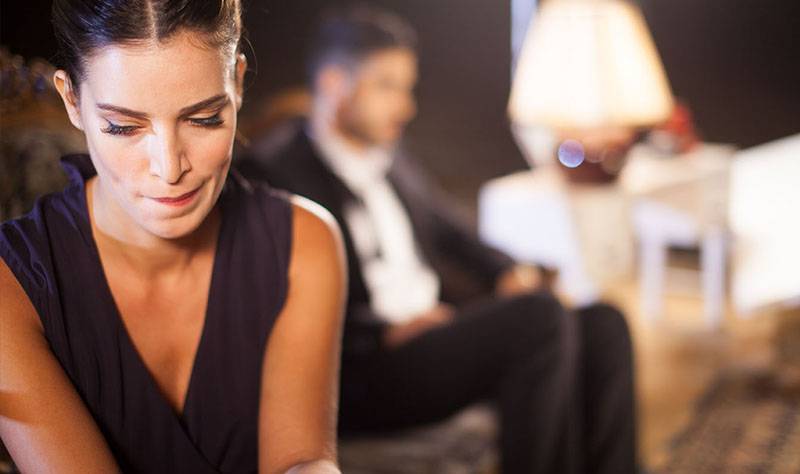 We casted the actress Natalie Dadon to participate in the interactive music video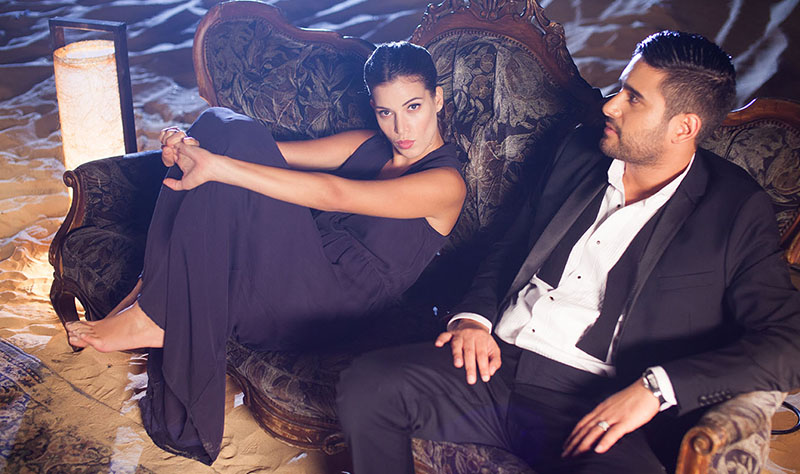 Hezi Lahav and Natalie Dadon during the clip`s filming