The web site has been created in collaboration with the graphic design concept of the "Quicheria" restaurant chain. The WordPress management system has been integrated into the website in a clear and concise manner, adapted to the design constructed according to the needs of the brand. The site offers a blog that is updated daily and includes the latest news on events in branches of the chain, recipes, special offers and a digital, meticulously planned easy-to-use menu for the added convenience of customers.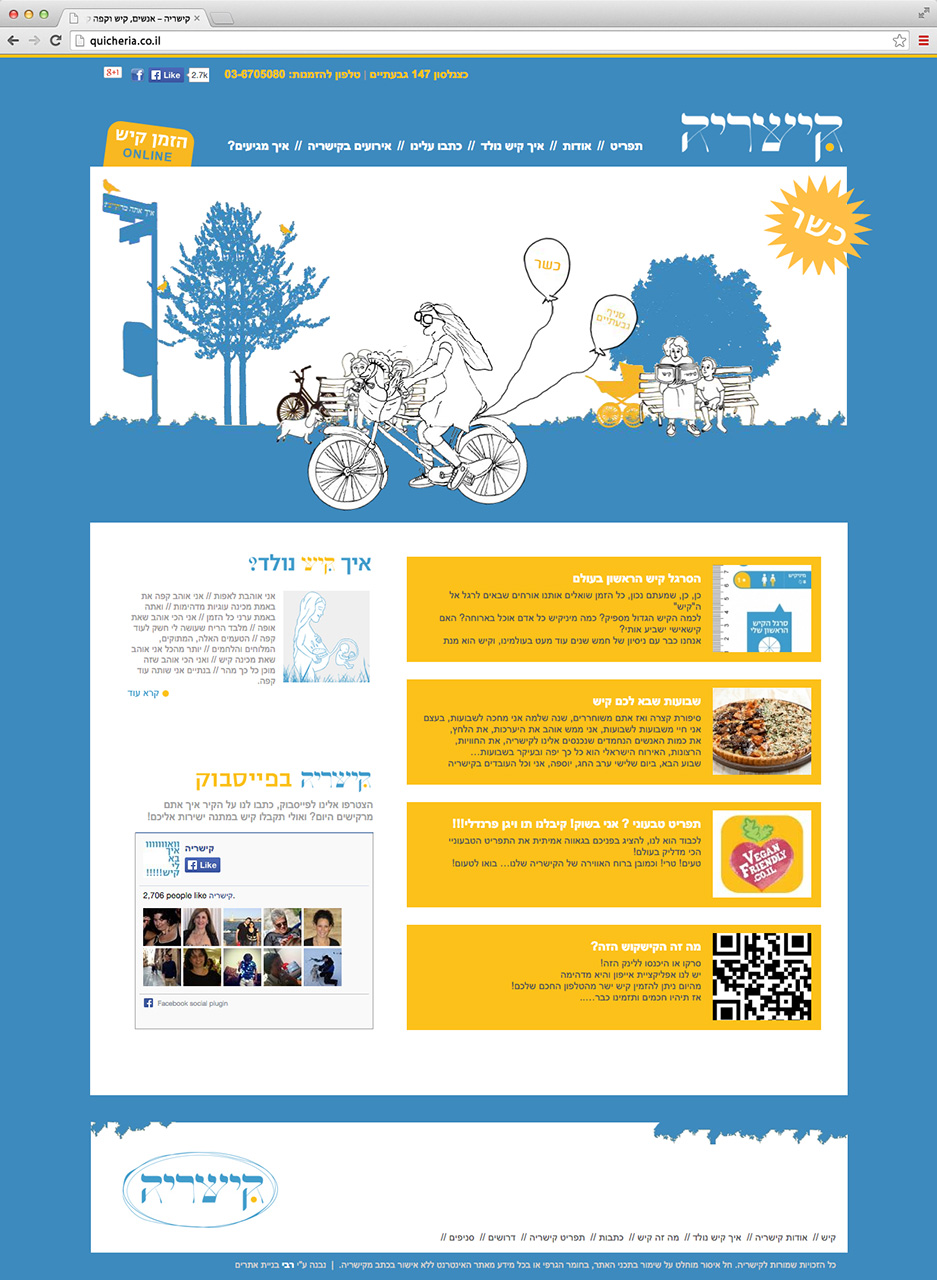 In addition to the website, a system has been developed so that orders may be made directly from the Facebook social network. The system allows customers to order from their Facebook profiles through an advanced VOIP interface.
The concept and the need for a special application is the focus on the needs of new customers who are not acquainted with the brand and quiche chain "Quicheria". The new customers are not familiar enough with the dishes on the menu to make an order for the first time and require the intervention of a person just like a waiter in a restaurant; so with the help of the advanced application combining integration with VOIP service, the customer is connected within seconds with the person offering assistance in making the order and selecting the preferable dish. The Facebook application is extremely popular and many orders are received every single day.