A digital arena for the modeling agency, City Models, starting with the process of branding and building a graphical language all the way to the brand itself. After the branding phases we designed a web site and started development, which included specialized development of advanced management systems for the agency's managers.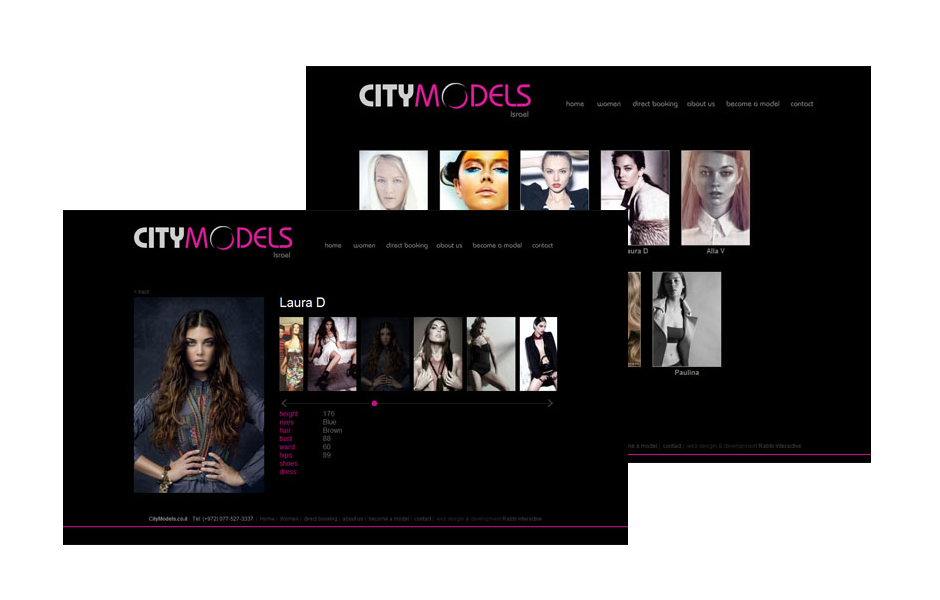 A digital arena for the modeling agency
The advanced management system developed according the agency's needs gives site admins complete control over the content of the site, such as adding a new model, editing models, uploading photos to the model cards, automatic shrinking of photos (no need to edit the photos before uploading them to the site), arranging and choosing the order of displaying models on the site, selecting categories for the models, etc.