Building a web site for the international actress, Moran Atias. The site contains news, video clips, and photo galleries, and was built in order to let Moran Atias put her activities on display. Via the web site, Moran communicates and updates the site's visitors and various industry people with news about herself, scenes from series and programs in which she participates, etc.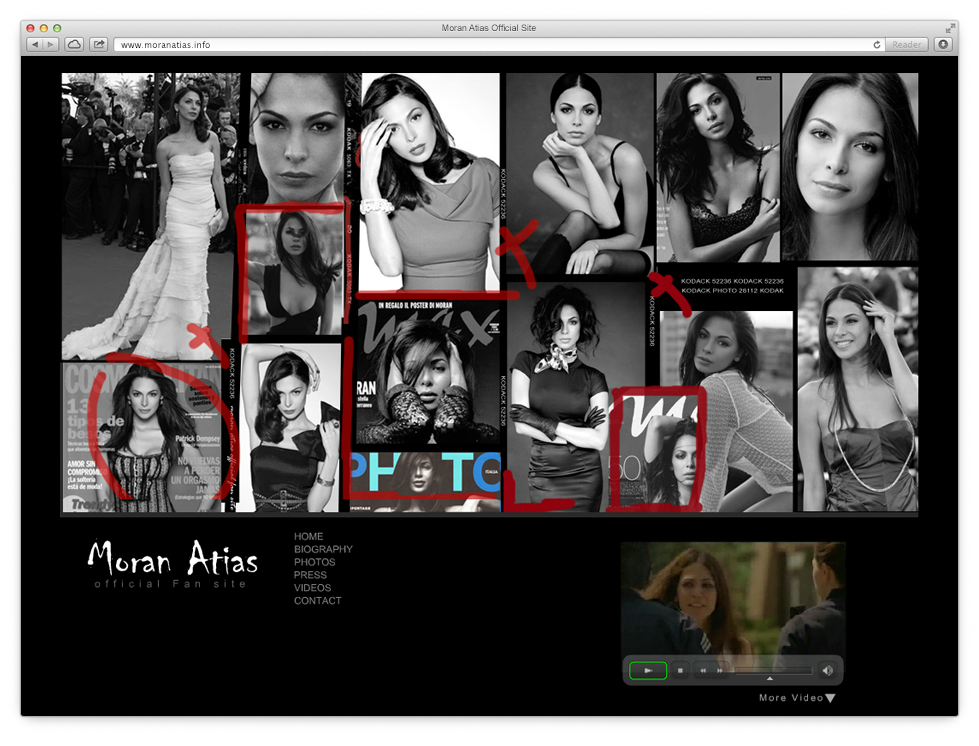 Creating a web site that would present the activity of the actress, Moran Atias.
Additionally, the site allows the actress to send links to various industry people, such as producers and directors, so that they can view her ability, as well as video clips from series and films in which she participated. The site was built in cooperation with Roberto Ben Shoshan's Roberto Agency.