Branding and development of a Facebook page integrating a Facebook application for the Seven Stars shopping mall in Herzliya. The application, which is loaded into a Facebook tab on the page, displays the categories of stores in the mall, whereby clicking on each category displays the companies and brands available in the mall within that category.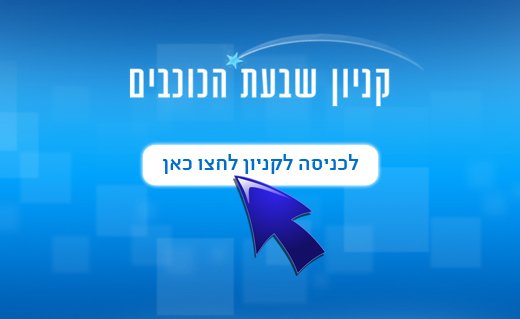 Branding and development of a Facebook application
The application was designed and built in a special and interactive way, fully adapted to Facebook and strictly adapted to a convenient user interface, while using Flash and a spectacular and unique design.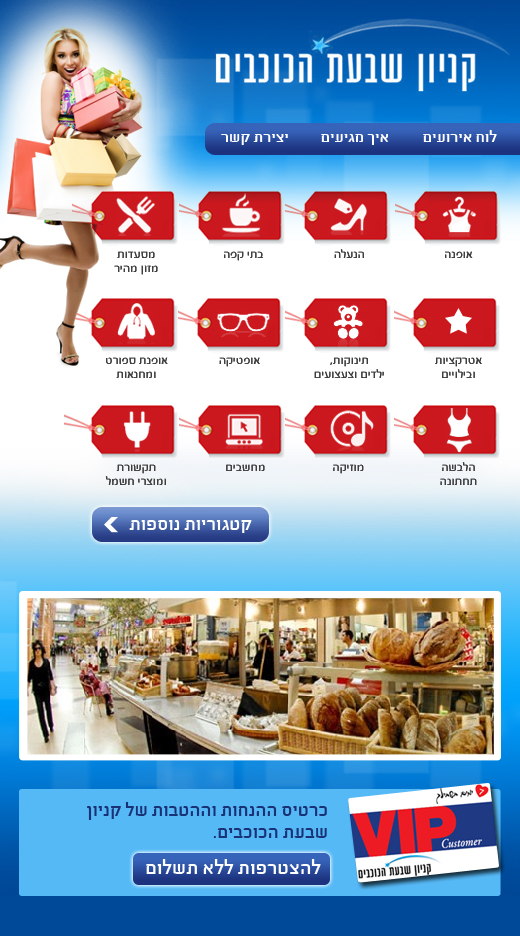 אפליקציית פייסבוק המציגה את החנויות בקניון שבעת הכוכבים
In addition to displaying the brands in the mall according to their categories, the page integrates a calendar application, which is actually a standalone application. The calendar application lets the page admins quickly update new events that will take place at the mall, directly into the advanced management system.