project goals:
Promoting and creating dialog within the digital arena leading up to the 50-year anniversary of the founding of the Israel Nature and Parks Authority
For the Israel Nature and Parks Authority's golden anniversary, the "Between Man and the Environment" campaign was launched. The campaign appears on Keshet's Mako website, and interfaces with Instagram. This integration invites visitors to photograph and tag photos and video clips of the country's nature landscapes.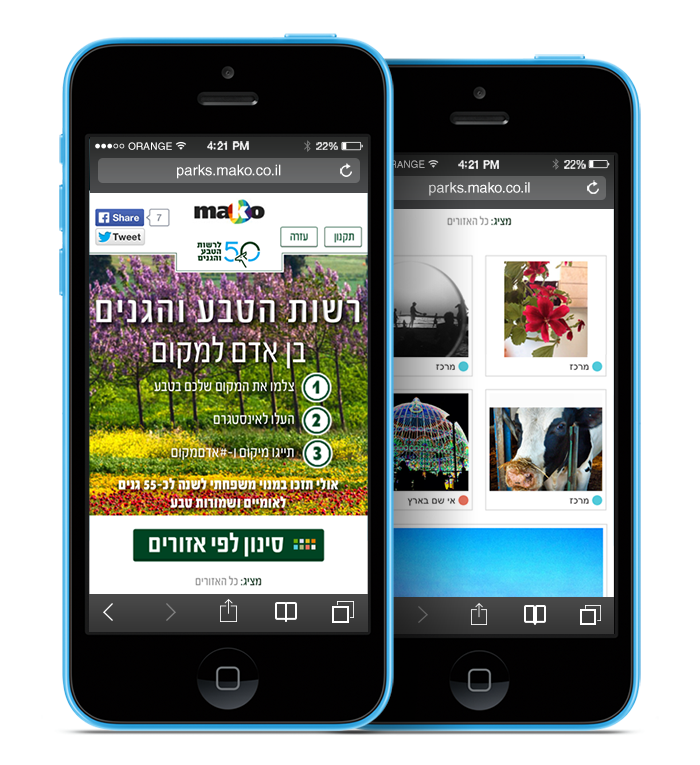 מיניסייט ייעודי ורספונסיבי המותאם למכשירים ניידים
For the campaign we built a responsive mini-site that was specially developed. The mini-site, which is interfaced with Instagram's API, pulled the photos uploaded by the visitors according their hashtags, so the photos were shown according to their location and region in the country.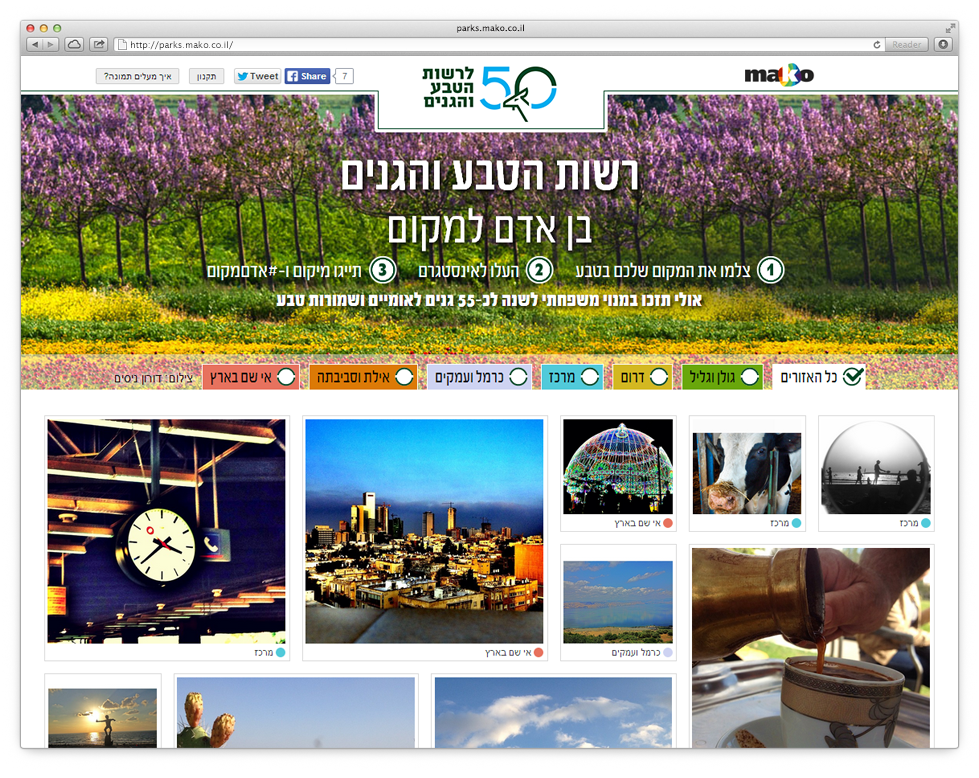 מיניסייט ייעודי שהוקם לצורך הפעילות
The photos uploaded by participants to Instagram appeared on the mini-site in varying sizes, according to the amount of "likes" received by each photo.