We designed the timeline zone of Big Brother before the final show. The zone, which operated on all platforms and screens, showed the greatest moments of Big Brother's five finalists according to the time they stayed in the house.
The zone allows visitors to select one of the five final tenants and see video clips and photos for each day in the Brother's house.
The zone's site was launched on the Mako site as an integral part of its Big Brother channel. Viral elements inserted into the zone allowed visitors to share the tenants' entire timeline separately, or just one specific day. The zone we designed was modified for all digital platforms and for multiple screens received much exposure in Israel.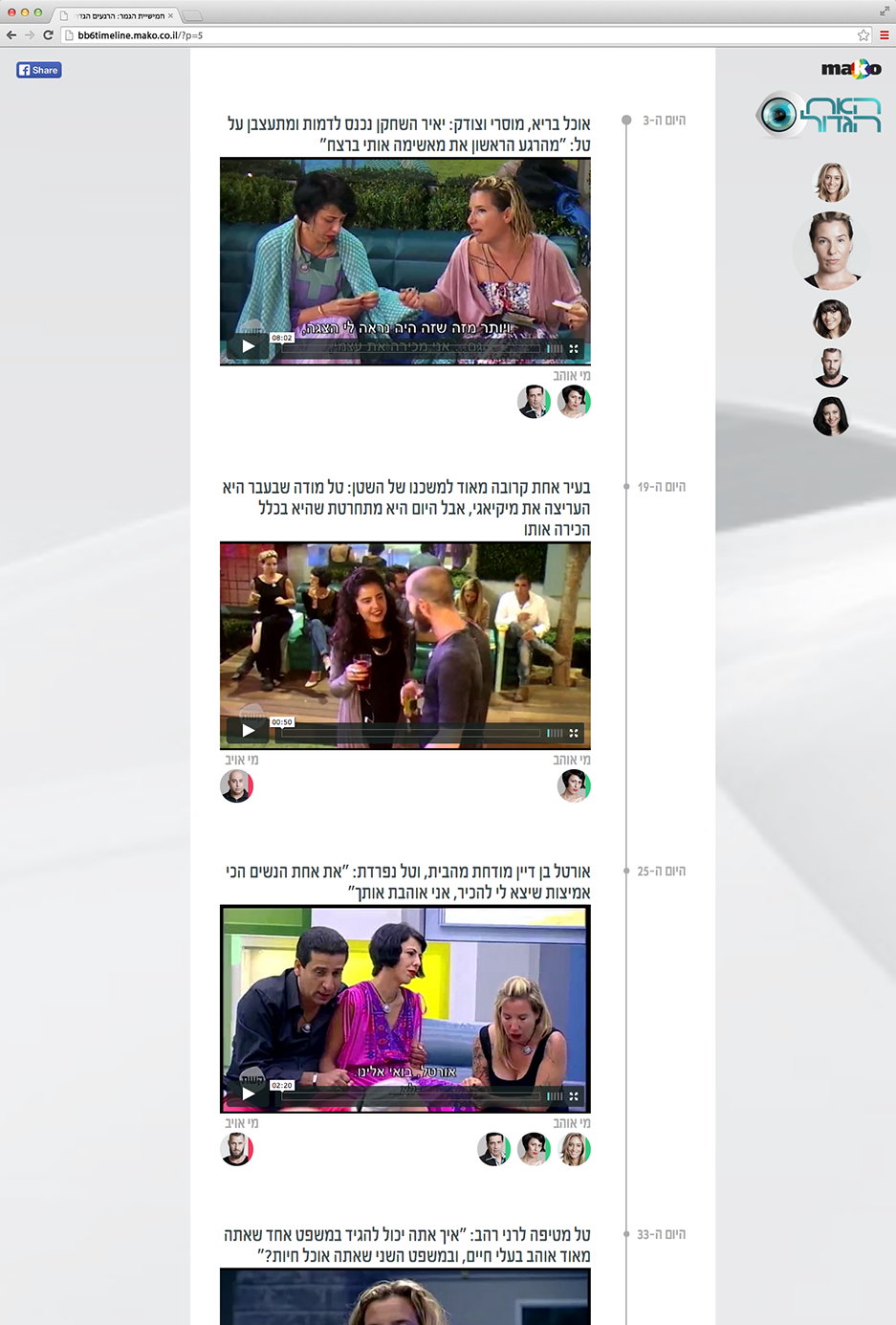 The greatest moments of Big Brother's five finalists