project goals:
Promoting Avi Nimni's soccer school to the residents of the Ashkelon region and opening it for registration.
For the advertising operation to promote the soccer school of the Nim Group, run by Avi Nimni in cooperation with the municipality of Ashkelon, which focused on the digital arena and social media with a supplemental offline connection, we launched a mini-site for registration, which is designed for parents and children who wish to register.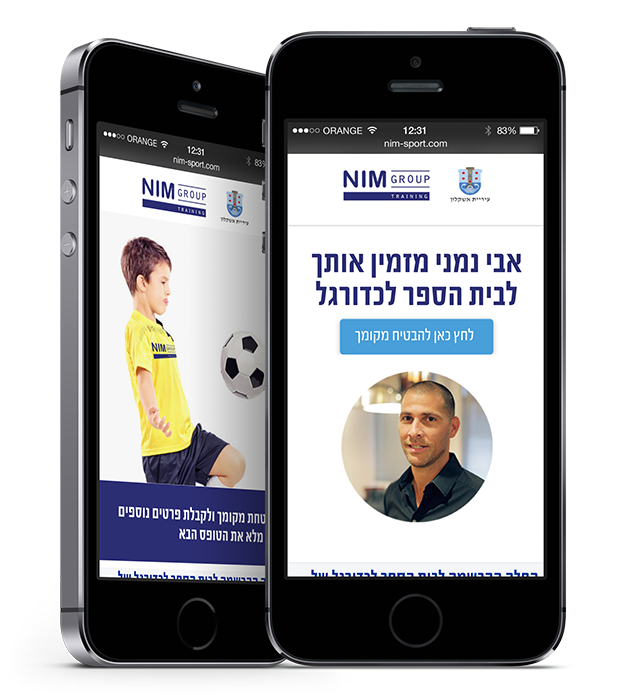 Responsive mini-site for Avi Nimni's soccer school
The mini-site we designed and developed, which was adapted for all screens and platforms, presented information about the soccer school, photos and video clips, and allowed completing the initial registration, and was thus the main marketing tool for registration.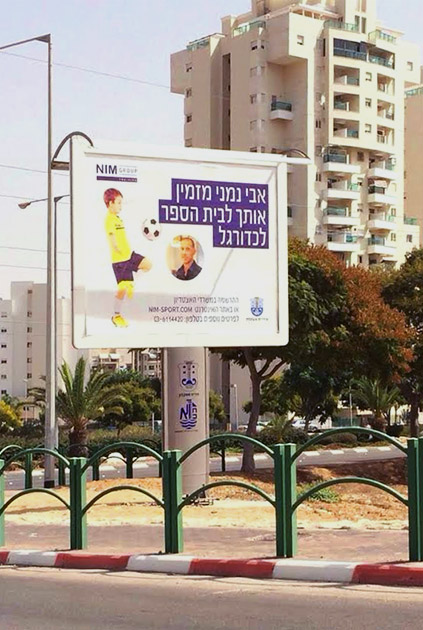 Supporting the digital campaign by offline advertising - billboards and branded newsletters sent to parents and schools.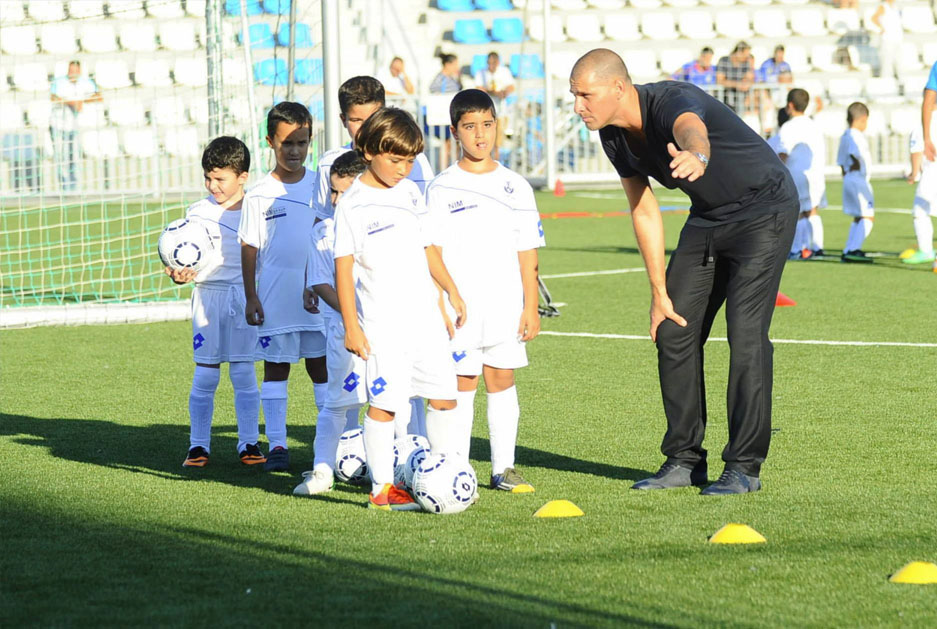 Avi Nimni is briefing young players on their first practice
In addition to the mini-site, which we developed on various digital platforms, we bolstered the mini-sute with statistical analytic abilities regarding all the activities and data of the registrants.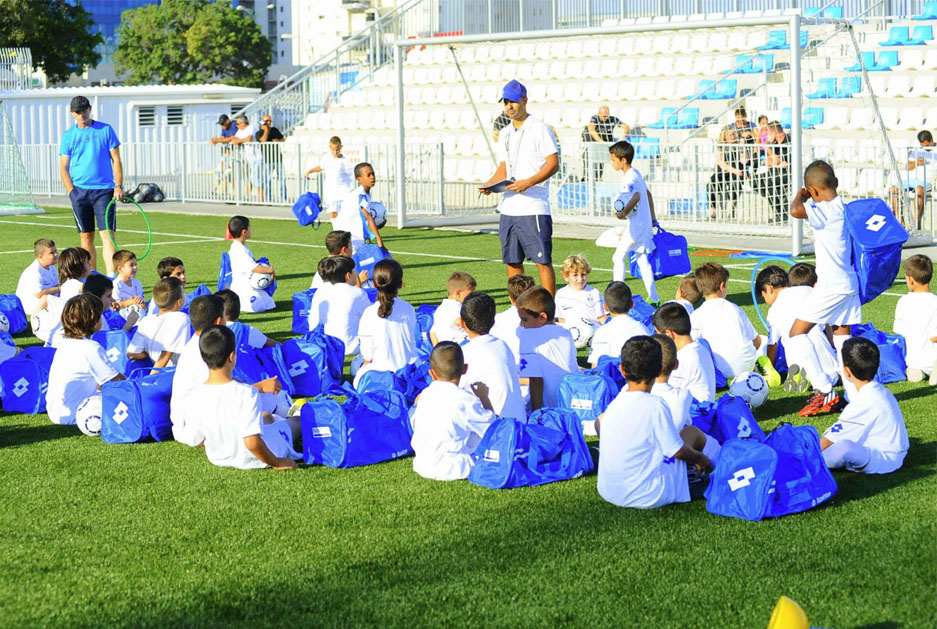 First practice, Avi Nimni`s soccer school
The soccer school opened in the south, in the city of Ashkelon, by the Nim Group agency headed by Avi Nimni and the municipality of Ashkelon, allows and gives the opportunity to the children of the south to train at the highest levels with a team of professional coaches and advanced equipment.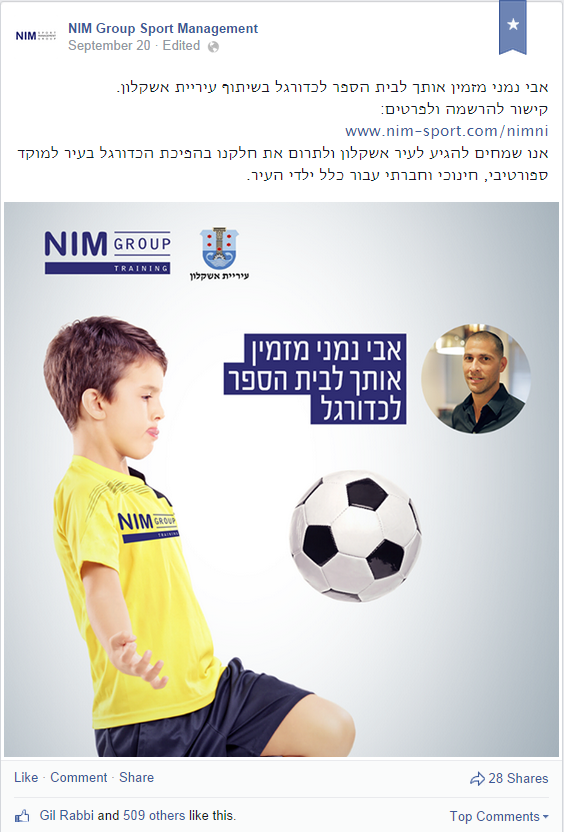 Facebook campaign targeted for parents in the south