project goals:
The development of a system for checking the operating status of smoke and fire detection systems - anywhere, anytime.
M60 is a smoke and fire detection system in the Internet of Things (IOT) . According to international law, periodic testing of smoke and fire detection systems must be carried out every few months. This testing is performed by a special technician who checks each one of the detectors/dampers in the building.

The product that we have developed will significantly improve the efficiency of the process for testing these systems by automating the entire process, adding scheduling functions, and remote activation. This will result in the reduction manpower required for the operation and maintenance of these systems.
The new system that we have developed allows preset scheduling for tests of each damper, and even for a complete chain of them (about 60 dampers per chain), which allows tests to be regularly and automatically carried out, exactly at the scheduled intervals. The tests can repeat themselves at set intervals or be activated at a specific time and date. Warnings and test results may be viewed in real time through the cloud connection.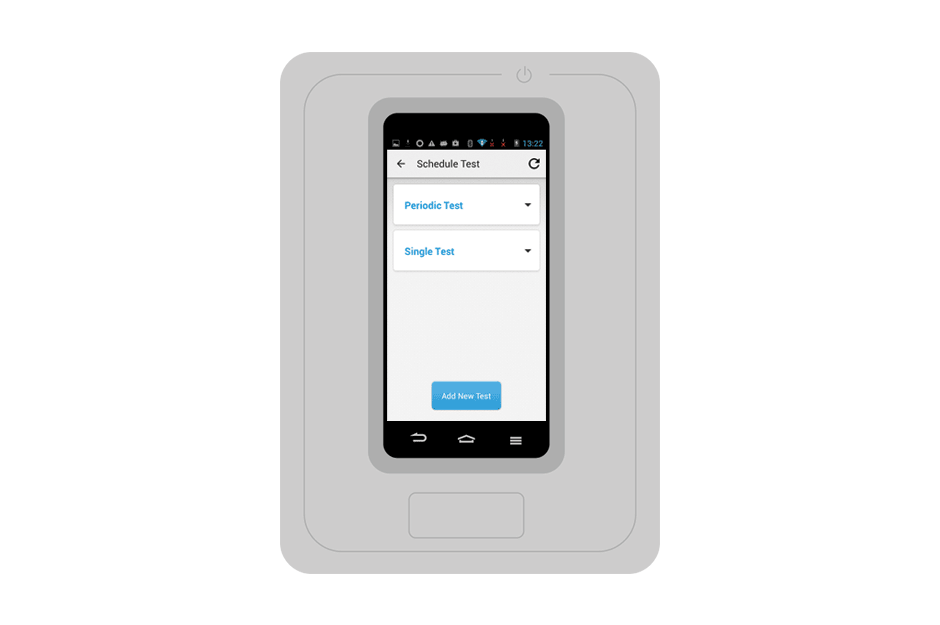 mobile app
Overcoming Technological Difficulties and Finding Creative Solutions
Our main breakthrough is the development of an innovative solution for integrating different types of communication mediums - dampers, IOIO electronic boards, and Android devices. This allows the physical Android device in the building's control room knows how to read all of the physical data from the dampers and send it to the remote database. The device is used as a data router - it reads information, and sends and receives commands. Our application method makes the final product efficient and more attractive to the client from a financial perspective.

The IOIO receives data from the dampers and transfers them to the local Android application, used as a bridge for transferring data to the cloud. This allows the user to access data from the local device or any other location via a computer or mobile phon
During the product's design and development, we created a prototype of the final product, which allowed us to test the interface and verify its ease of use and reading distance. We approached the interface's design with the end-user in mind: we collaborated with technicians and electricians that were used to working with analog systems with a specific logic and structure, so we chose an interface that visually represented that same world (buttons, switches, indicator lights, etc.).
Connection to the Cloud
Via a connection to the cloud, the user can view all of the systems parameters, statistics, and errors; and can export reports for each individual or entire chain of detectors and streamline the workflow, maintenance, and administration of the system.

As of today, the system has been implemented in Israel and in a number of countries across Europe. We are also currently working on the development of other products based principles similar to this product.